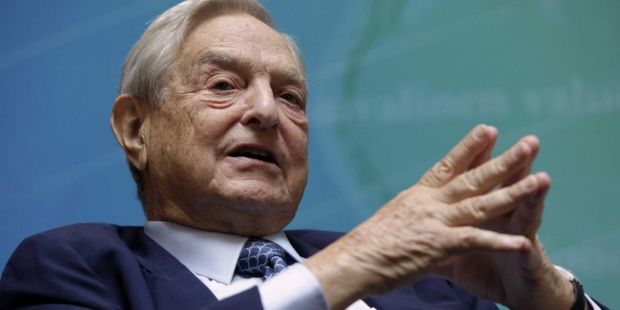 REUTERS
There are already specific investment projects, in particular in the agricultural sector or infrastructure, suitable for investment, Soros said in an interview with the agency published on Monday.
Earlier, according to Reuters, Soros urged the governments of developed countries to help Ukraine, and bring a financial aid package of up to $50 billion.
"I stand ready. There are concrete investment ideas, for example in agriculture and infrastructure projects," Soros said.
"I would put in $1 billion. This must generate a profit. My foundation would benefit from this… Private engagement needs strong political leadership.
"The West can help Ukraine by increasing attractiveness for investors. Political risk insurance is necessary. This could take the form of mezzanine financing at EU interest rates -- very close to zero."
Soros is a supporter of the theory of an open society and describes himself as an opponent of "market fundamentalism." He is also the founder of a network of charitable organizations, named the Soros Foundation.
One of the world's leading financiers, Soros has also provided consulting support with regard to the reforms in Ukraine. In January, Ukrainian President Petro Poroshenko met with Soros in Kyiv to discuss international aid and ways to increase financial assistance to Ukraine.
In March, Ukraine and its key creditor, the International Monetary Fund, agreed on a new four-year lending program to save the Ukrainian economy, under the Enhanced Extended Fund Facility (EFF) and worth a total of $17.5 billion. The first tranche in the amount of $5 billion was received on March 13. The overall package formed to help Ukraine may reach $40 billion.
In addition, the Soros Foundation is advising the country on the debt restructuring talks that began on March 13. The amount of debt to be restructured is $15 billion, with the total debt being $70 billion.