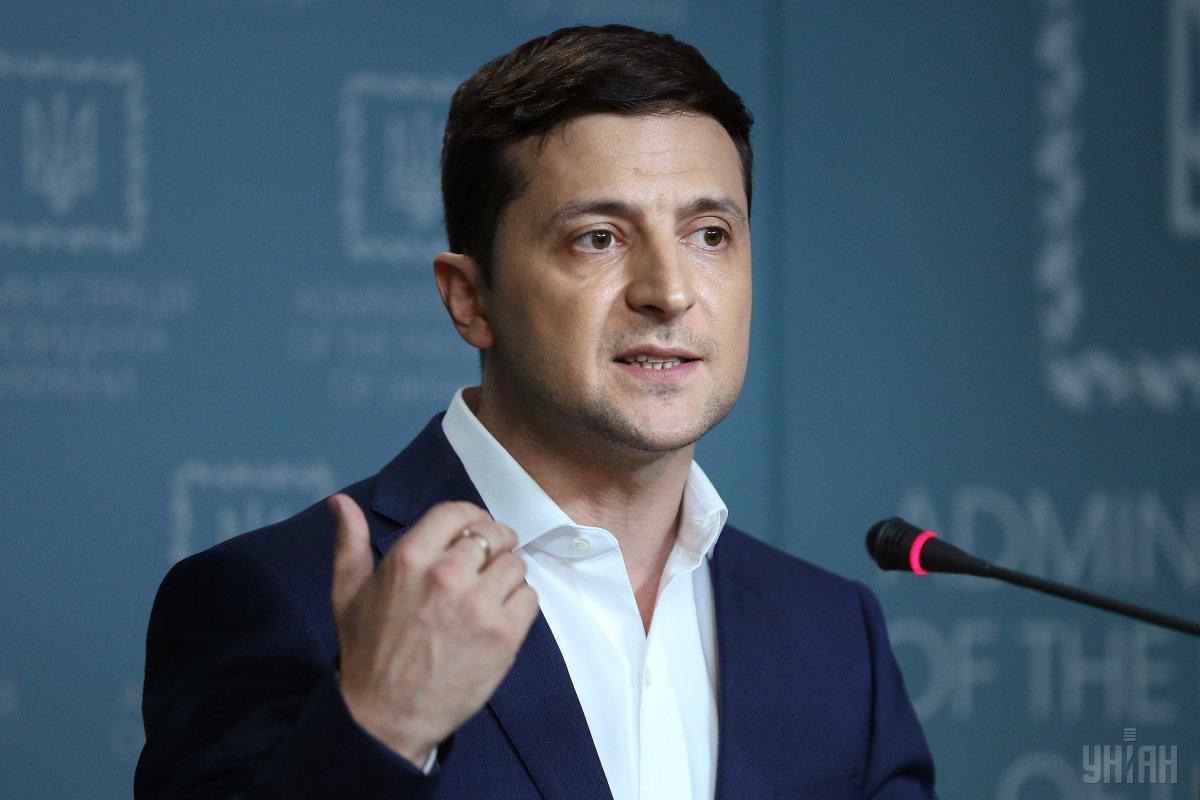 Photo from UNIAN
Ukrainian President Volodymyr Zelensky has proposed that the lustration law be extended to former President Petro Poroshenko and senior official during his presidency.
"We are accused that we want to repeal lustration. [I want] everyone to understand that we are not going to repeal lustration, we propose it should be stepped up," Zelensky said in a video message posted on Facebook.
According to the president, his team has drafted a bill to expand the provisions of the lustration law.
Read alsoUkraine's parliament passes new Electoral Code
"I propose expanding the list of posts subject to lustration with the following: the president of Ukraine, all Ukrainian lawmakers, the chairman of the Verkhovna Rada, members of the government, the prosecutor general, the chairman of the SBU Security Service of Ukraine, heads of the Antimonopoly Committee and the State Property Fund, heads of the State Fiscal Service and the customs, the secretary of the National Security and Defense Council, top managers of defense enterprises occupying positions from February 23, 2014 until May 19, 2019. This bill is only a public assessment of their activities," he said.
Zelensky expressed confidence the actions of all these people would receive a "fair legal assessment" in the future.
According to him, the decision is prompted by what he has seen during his tenure.
"I talk to officials of different levels every day and I understand: the diagnosis is hopeless. White and blue, red and white, orange, maroon, pink [here the president lists colors of Ukrainian political parties' flags] – in fact, one thing makes them one – they just don't care!" Zelensky said.
"I think the least that can be done now is to deprive them of any opportunity to govern the country for good," the president said.