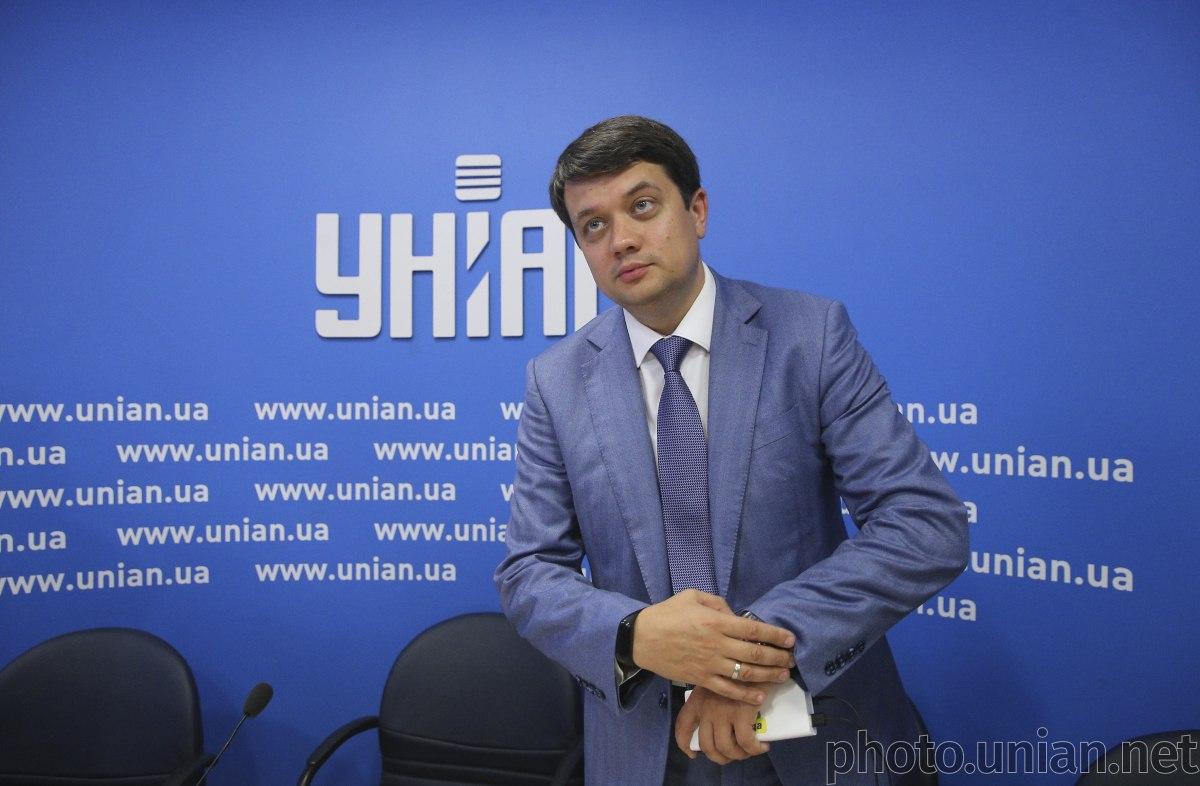 Photo from UNIAN
Dmytro Razumkov, leader of the Servant of the People, the party that remains in the overwhelming lead in various polls ahead of snap parliamentary elections scheduled for July 21, has named bills, which his political forces is set to help adopt before the end of 2019.
"After the parliamentary elections, the Servant of the People Party will first insist on the adoption of bills on the impeachment of the president, on responsibility for illegal enrichment, submitted by Volodymyr Zelensky, and on lifting parliamentary immunity," Razumkov said, according to Novoye Vremya.
Read alsoLaw enforcement, judiciary should react to Filaret's interview with Russian propaganda TV – Razumkov
He added that the Party was currently drafting a bill on parliamentary opposition.
On June 4, the Rada refused to consider the bill submitted by President Zelensky on the impeachment procedure. On June 6, the Rada also turned down the consideration of Zelensky's bill to restore criminal responsibility for illegal enrichment