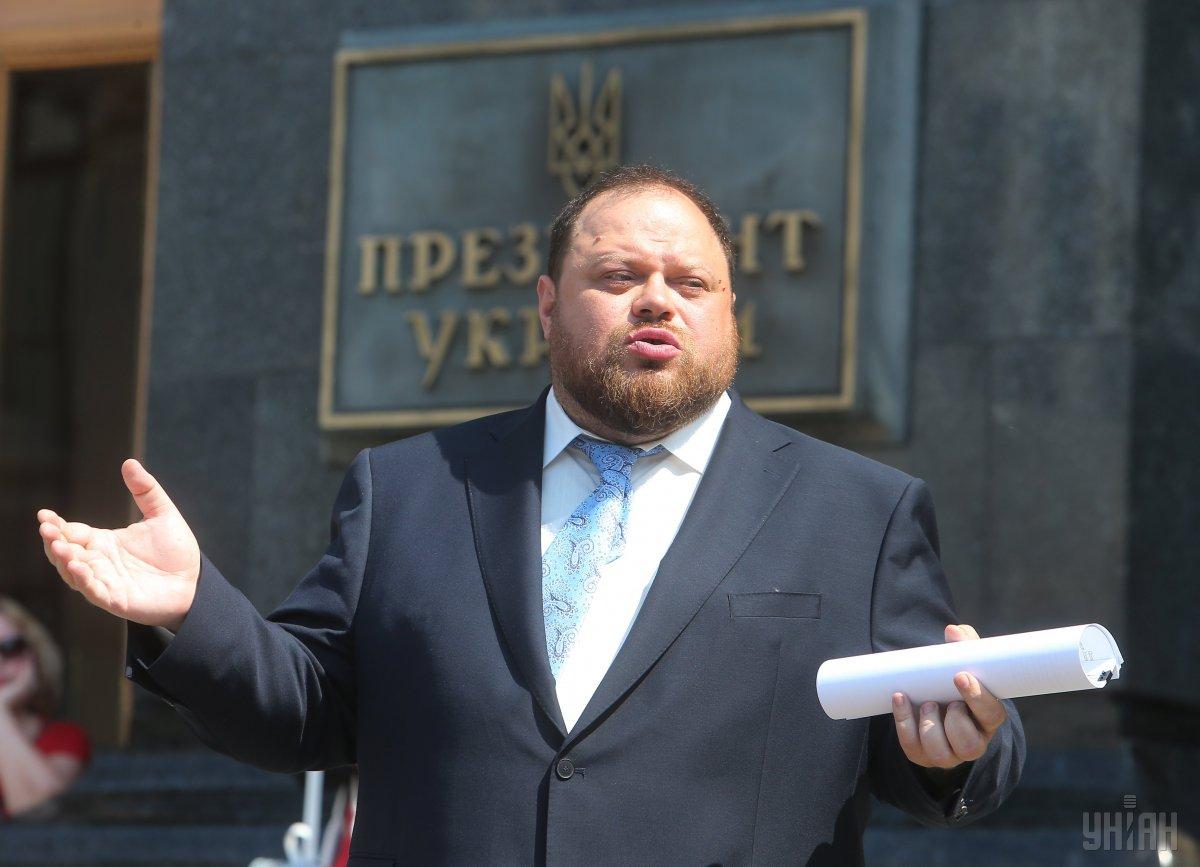 Photo from UNIAN
The Verkhovna Rada adopted the new Electoral Code in violation of its regulations, that's according to the president's envoy to Parliament, Ruslan Stefanchuk.
Speaking at a panel show on 1+1 TV channel, he said: "When at the 18th attempt, they gave birth to a code that no one has seen or read... They ask me what my attitude is to the Electoral Code. And I answer that I can't say because I know the Electoral Code, I know 4,500 amendments to it. But I don't know what they voted for."
Stefanchuk added that he did not know whether Zelensky would sign the Electoral Code to put it into force.
Read alsoUkraine's parliament passes new Electoral Code
"Will it be signed? Undoubtedly, it will be analyzed, because we are already seeing violations of regulations during the adoption... What they called the matter of honor for this Verkhovna Rada has turned into a big shame... A decision, whatever it is, will be made after we study this Code," said the presidential representative in Verkhovna Rada.
At the same time, Stefanchuk reminded that President Zelensky stood in favor of open party lists in parliamentary elections, and assured that the Servant of the People party would not give up on this idea in the new Rada convocation.
As reported earlier, the draft Electoral Code provides for the introduction of a proportional electoral system with open party lists for parliamentary elections, as well as a change in the electoral system in local elections. Before the final vote, more than 4,500 amendments to the bill were rejected.