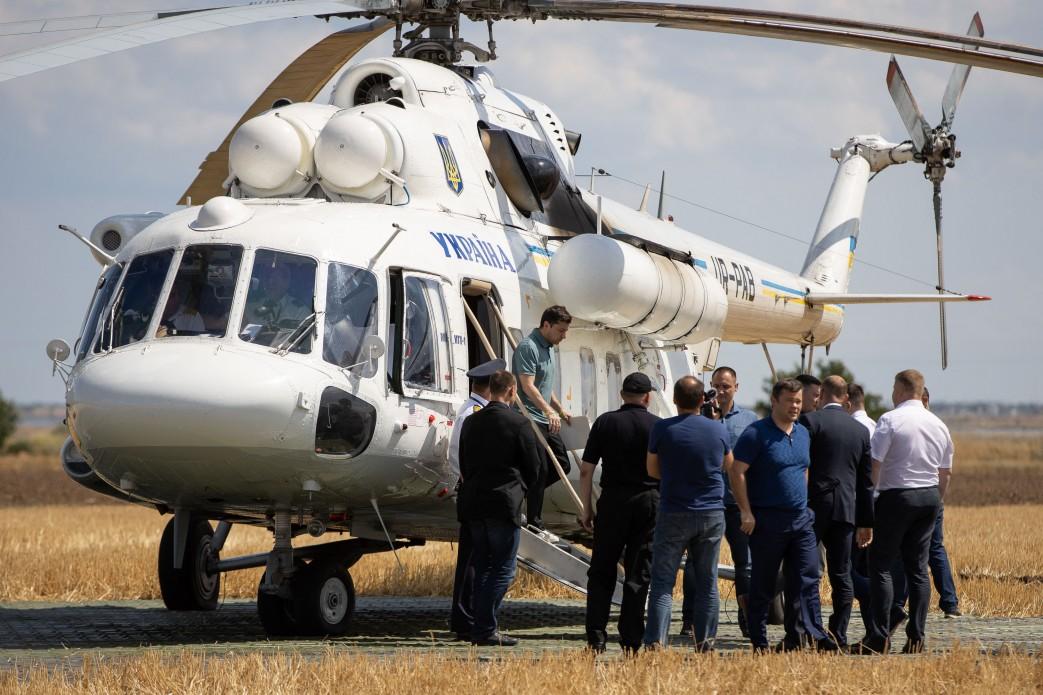 president.gov.ua
Ukrainian President Volodymyr Zelensky has visited the Chonhar checkpoint on the administrative border between mainland Ukraine and Russian-occupied Crimea.
This was the first visit of the head of state to the administrative border since 2014, the presidential press service said on Saturday, July 13.
Read alsoOccupation authorities in Crimea mull tougher control over cross-border movement of Ukrainian passport holders
Zelensky inspected the infrastructure of the checkpoint and the conditions in which people cross the administrative border. The president spoke with the citizens who were heading to the occupied Crimea and residents of the neighboring districts.
At the meeting on the implementation of the project on the infrastructure development of the Chonhar and Kalanchak checkpoints, the newly appointed head of the Kherson Regional Administration (RSA), Yuriy Husyev, said that people from the temporarily occupied territory should feel that Europe begins with the Kherson region. This should be manifested through the quality of services and attention for people on the part of officials and civil servants.
"Since the beginning of occupation, people who cross the administrative border with Crimea have been suffering from the lack of proper infrastructure: unfortunately, high-quality infrastructure has not been created since 2014. Problems on the checkpoints are usually complex and require coordinated interaction between various executive authorities," Husyev said.
According to the official, the implementation of the project faces the following risks: corruption, lack of funding, as well as violations by designers and general contractor of contractual terms.
The new RSA head added that the completion of the first stage of the project (creation of restricted areas) was scheduled for November 15.
Zelensky stressed that the final stage of the project – establishment of service centers with bus terminals and administrative centers – had to be completed by December 20, 2019.
"Let it be December 20. That will be enough. Otherwise, the new governor will remain in the past. It's fair," he said.
At the same time, the meeting participants noted that UAH 100 million (US$3.9 million) already allocated would be enough for the first stage of the project. However, the national budget has still not provided UAH 70 million ($2.7 million) for the second stage.
The president promised to ensure full funding of the project.