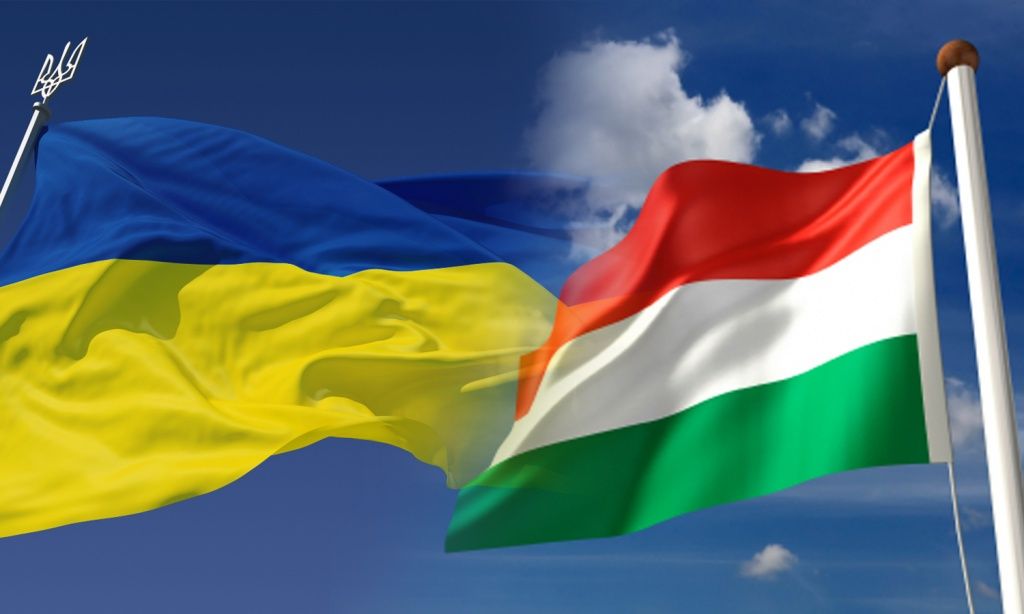 Photo from news.church.ua
Ukraine's Ministry of Foreign Affairs has expressed concern about the latest actions of Hungary's authorities that have "clear signs of meddling in Ukraine's domestic political life."
Ukraine's Acting Minister of Foreign Affairs Yehor Bozhok met with Ambassador of Hungary to Ukraine István Íjgyártó to share the concern, the ministry said.
"Stressed to [the] Ambassador of Hungary that Budapest must be careful and observe the 'red lines' while interacting with Ukrainian citizens of Hungarian origin in Zakarpattia region of Ukraine," Bozhok tweeted after the meeting on July 15.
Read alsoUkraine's Foreign Ministry summons Hungarian ambassador over Szijjarto's statement in Canada
In particular, the ministry said, the Ukrainian side is concerned about the recent meeting of Prime Minister of Hungary Viktor Orbán with Head of the Society of Hungarian Culture of Transcarpathia, MP of Ukraine Vasyl Brenzovich in Budapest. Worrying are also a number of visits to the Transcarpathian region by Hungarian officials and public statements by Hungarian "drivers" in support of a number of candidates for the snap elections to the Verkhovna Rada of Ukraine on July 21, 2019.
"At the same time, the Ministry of Foreign Affairs of Ukraine learned with surprise that, despite the relevant recommendation of the Ukrainian side, on July 15, 2019, in the Transcarpathian region of Ukraine, using the diplomatic passport, head of the Hungarian Prime Minister's Office Gergely Gulyás, arrived with an informal visit for participation in a public event in Uzhgorod district," the ministry said.
"We consider such actions of the Hungarian side as violation of the diplomatic canons and the spirit of good-neighborliness. The Ukrainian side reserves the right to take steps to prevent Hungary's interference in Ukraine's internal affairs," it said.
In view of the great public outcry that aroused by above-mentioned actions in Ukrainian society, the Hungarian authorities have been strongly recommended, before the end of the electoral process, to refrain from further travel to Transcarpathia and other measures that can be considered as campaigning.