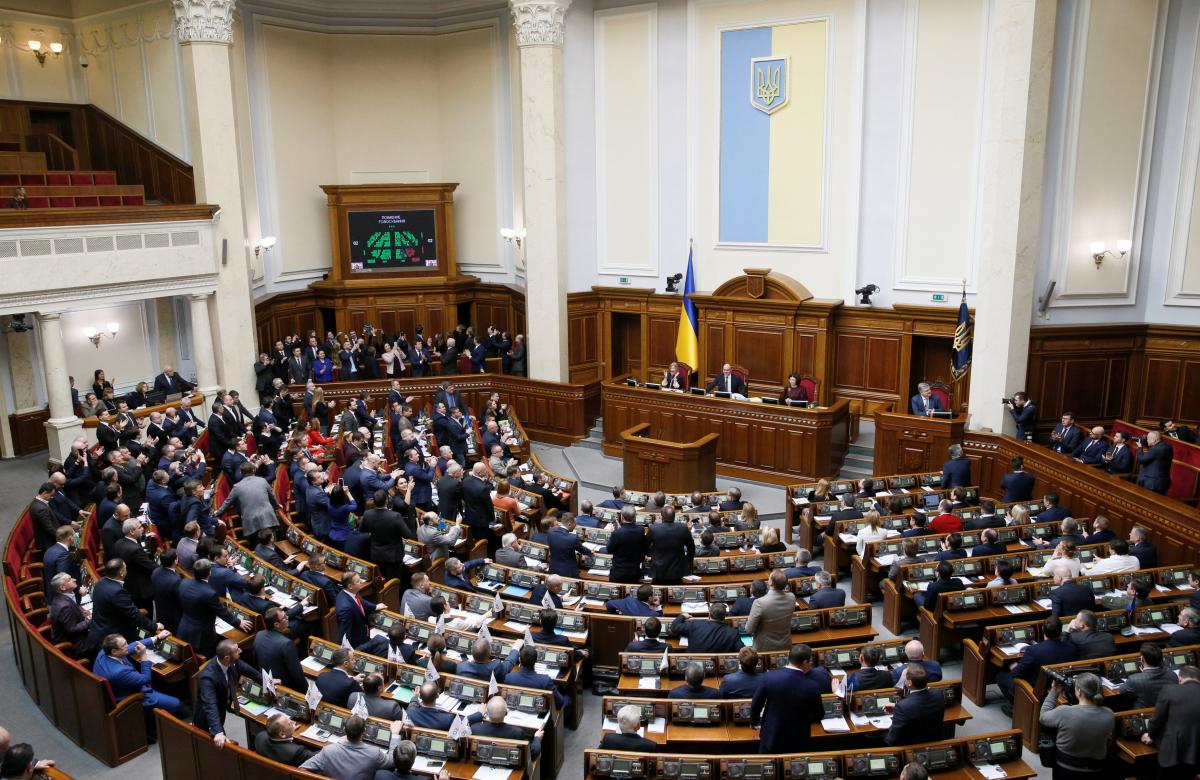 REUTERS
The Servant of the People Party remains the leader in the upcoming elections to the Verkhovna Rada, Ukraine's parliament, scheduled for July 21.
The party has gained an overwhelming 52.3% of supporters among those who intend to vote and have made up their mind (it is supported by 36.5% of the total number of respondents), according to a survey conducted by Kyiv International Institute of Sociology (KIIS) whose results became available to UNIAN.
The pro-Russian Opposition Platform – Za Zhyttya (For Life) Party would have scored 10.3% of the vote (7.2% among all respondents), the European Solidarity Party led by former President Petro Poroshenko would have had 7.9% in the election (5.5% among all respondents), the Batkivshchyna Party led by Yulia Tymoshenko is so far securing 5.8% of the votes (4% among all respondents), ex-SBU chief Ihor Smeshko's Strength and Honor Party is supported by 5.1% of respondents (3.6% of all respondents), Okean Elzy frontman Svyatoslav Vakarchuk's Holos (Voice) Party gets 4% (2.8%), the Opposition Bloc – Party for Peace and Development whose political council chaired by Boris Kolesnikov is backed by 3% of respondents (2.1%), Anatoliy Hrytsenko's Hromadianska Pozytsia (Civil Position) Party has 2.5% (1.7%), and Oleh Liashko's Radical Party scored 1.7% (2.4%).
Read alsoHead of party leading Ukraine's polls comments on ways to achieve settlement in Donbas
Popular support rating of other political forces remains below 2%.
At the same time, among all respondents, 21.8% are undecided as regards their final choice, 5.3% said they would not cast ballots, 2.4% refused to answer questions, and 0.6% said they would cross out all parties in the ballot.
KIIS polled respondents across Ukraine on July 3-13. Personal interviews were conducted with 2,004 respondents living in 125 cities and towns in all Ukrainian regions (except Russia-occupied Crimea) using a three-stage stochastic sample with quota selection at the last stage representing the population of Ukraine aged 18 and older. In Luhansk and Donetsk regions, respondents were interviewed only in the territory controlled by Ukrainian authorities. The margin of error (with a probability of 0.95 and with a design effect of 1.5) does not exceed 3.3% for indicators close to 50%, 2.8% for indicators close to 25%, 2% for indicators close to 10%, and 1.4% for those close to 5%.