Poll: Almost 40% of Russians have positive attitude to Stalin
A large share of Russians, or 39% of respondents in a recent poll, have a positive attitude to former Soviet dictator Josef Stalin, according to the results of a survey carried out by the Levada Center, an independent Russian polling and sociological research organization.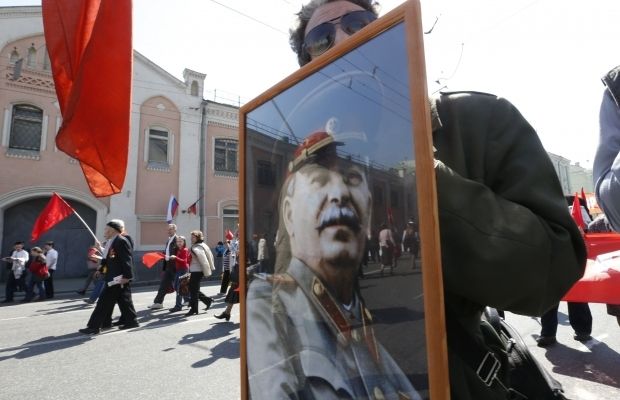 REUTERS
According to the survey, a total of 30% of respondents respect Stalin, 7% have sympathy, 2% have admiration, while every third respondent was indifferent to him.
Stalin's perception differs considerably depending on the age of the respondent - among young people every second person was indifferent, while older respondents (43%) tended to respect Stalin.
The attitude towards the dictator also depends on the type of consumer status - wealthy Russians four times more often expressed a negative attitude to Stalin than less well-off respondents.
In general, those Russians who believe that the suffering of Stalin's victims in Soviet times was justified by "great goals and results," has increased from 25% in 2012 to 45% in 2015.
However, Muscovites (64%) and Russians with high consumer status (66%) believe that any results, even if they are in the name of a great goal, can't be justified by the sacrifices.
The poll was conducted on March 20-23. A total of 1,600 people aged from 18 were questioned in 46 regions of Russia.
The distribution of answers is given as a percentage of the total number of respondents, together with data from the previous surveys. The poll's margin of error is no more than 3.4%.
If you see a spelling error on our site, select it and press Ctrl+Enter