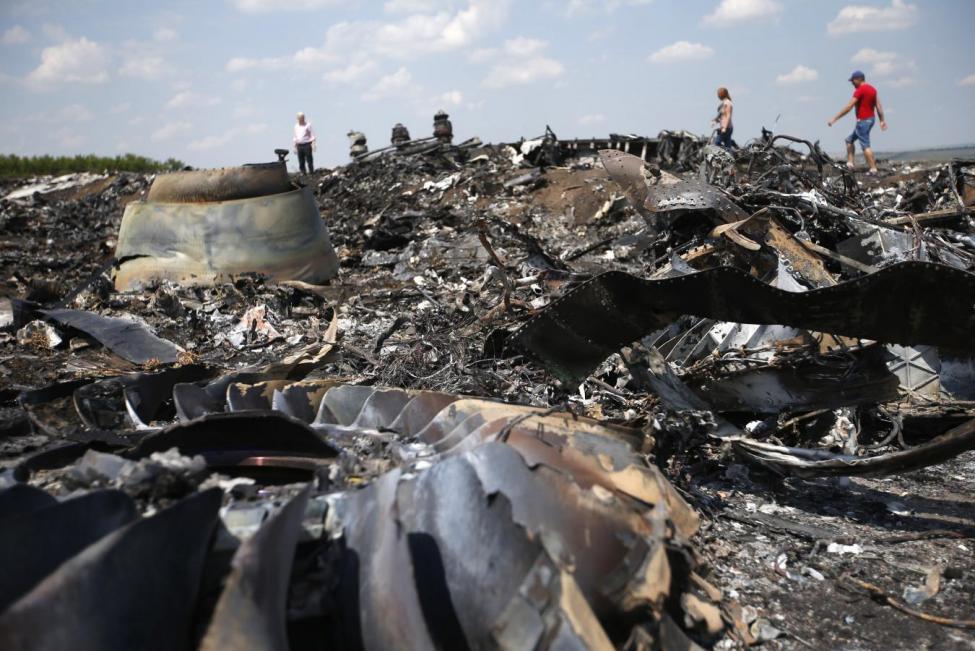 REUTERS
Deputy Head of the SBU's Main Investigation Department, member of the Joint Investigation Team (JIT) Vitaliy Mayakov has said a militant involved in the transportation of the Buk anti-aircraft missile launcher, which shot down flight MH17 over Donetsk region on July 17, 2014, was earlier detained and is now serving his sentence in Ukraine.
During a briefing on Wednesday, while reporting on the investigation into the transportation of the deadly Buk missile launcher, including presenting photo and video materials, Mayakov said: "Thanks to this video and this phone, we established the person who owns the trailer, identified the person from among militants who took it from an automobile enterprise in Donetsk. And three years later we managed to detain this man as he crossed the border into the territory under our control from the Russian Federation. Now he is serving a sentence here, in Ukraine," an UNIAN correspondent reports.
Read alsoSBU identifies over 150 persons involved in transporting Buk missile launcher from Russia to Donbas
Mayakov said the investigation had established the exact timing and route by which the transporter-erector-launcher and radar of the Buk anti-aircraft missile system were illegally transported from the territory of the Russian Federation to Ukraine, the time of the anti-aircraft missile launch at a passenger plane Boeing 777-200 9M-MRD, and the missile launch site, as well as the timing and route by which the Buk was transported back to Russia.
"Most of all the data were established as of September 2016. But it took another three years to unequivocally identify the persons involved in this, as well as their roles," he said.
According to the SBU representative, the JIT was able to establish over 150 people involved in transporting the Buk anti-aircraft system from Russia to the temporarily occupied territory of Luhansk and Donetsk regions and back to the Russian Federation, its guarding and deployment at a firing position for shooting down the plane.
"At a briefing held June 19, the whole world community was informed that irrefutable evidence had been collected, which allowed the investigators of the Security Service to charge four persons. Three of them are citizens of the Russian Federation, namely Igor Girkin, Sergei Dubinsky, Oleg Pulatov, and one citizen of Ukraine, Leonid Kharchenko," Mayakov said.
He noted criminal cases against the suspects were being transferred to the competent authority of the Netherlands, where a trial on respective charges would start in March 2020.
According to Mayakov, pretrial investigation is underway, while the role of other persons in question is being verified.
"An ordinary militant who accompanied this Buk at a certain stage, of course, will be brought to criminal responsibility for participating in a terrorist organization. And how his actions are qualified regarding the shooting down of the Boeing will be determined in each particular case," he said.