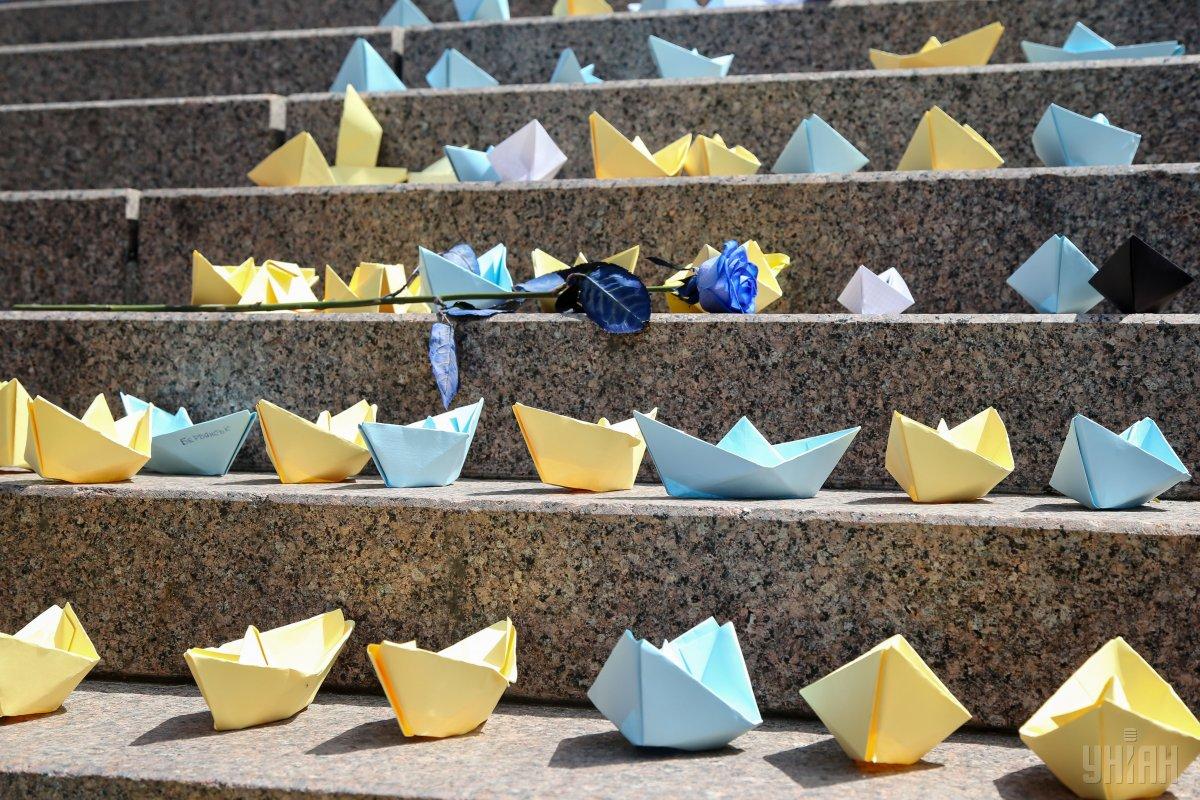 Russia has been holding 24 Ukrainian sailors captive since November / Photo from UNIAN
Ilya Novikov, a Russian lawyer from the group of defenders of 24 Ukrainian sailors who are prisoners of war held in Russia, says there are several options how they may be freed.
"The first option was associated with the July 21 [parliamentary] elections in Ukraine and the name of [Russian President Vladimir Putin's closest ally in Ukraine] Viktor Medvedchuk. Well, there are a couple of days left until the 21st, and even if they are released on Friday or Saturday, this is unlikely to influence anything," Novikov said, according to the Ukrainian portal Obozrevatel.
Read alsoTrial of Russian RIA Novosti's Kyiv office chief Vyshinsky slated for July 19
Another option is associated with pro-Russian journalist, chief of RIA Novosti's Kyiv office Kirill Vyshinsky, who is in jail in Ukraine on suspicion of treason. The Russian side insists on his release.
"On Friday, July 19, Vyshinsky is standing trial in Kyiv, his measure of restraint is to be extended. And the court may go for any compromise-based decision. In this case, there may be a compromise on the sailors. But there will be no direct swap," the lawyer said.
And the third option is an appeal against a recent ruling taken by a Russian court to extend the preventive measure for the sailors. Their detention was prolonged until October 24, 2019.
"This hearing will take place in the Moscow City Court; in itself, it does not mean anything, we have already had it many times. But in terms of politics, it may yield a certain decision there. For example, they may close the case or release the men [sailors] on bail. And there could be on such terms that will allow them to go home freely and forget all this," Novikov explained.
As UNIAN reported earlier, 24 Ukrainian sailors and three naval boats were on November 25, 2018, detained in the international waters near the Kerch Strait, which links the Black Sea and the Sea of Azov, not far from Russia-occupied Crimea.
Three crewmen were wounded in the attack. Russian-controlled "courts" in occupied Crimea ruled that all 24 detainees should be remanded in custody, after which they were transferred to the Moscow-based Lefortovo and Matrosskaya Tishina detention centers.
Moscow's Lefortovo district court in the middle of January 2019 decided to hold the Ukrainian sailors on remand until the end of April 2019. In April, their detention was extended until the end of August 2019.
The Hamburg-based International Tribunal for the Law of the Sea (ITLOS) said in May that Moscow should release the sailors before June 25, 2019. The Kremlin rebuffed the call.
On July 17, Moscow's Lefortovo District Court extended the term of detention for all 24 Ukrainian sailors until October 24, 2019.