Lukashenko: Ukraine's stability impossible without US
Ukrainian stability is impossible to achieve without the involvement of the United States, President of Belarus Alexander Lukashenko said in an interview with Bloomberg on Tuesday, according to the press service of the President of Belarus.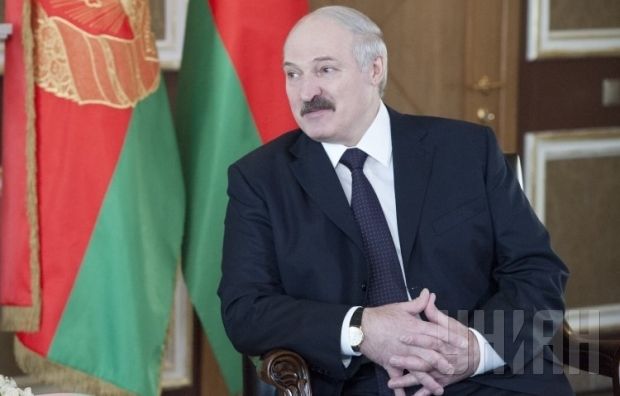 UNIAN
"The most worrying thing is that the United States hasn't been openly involved in this process," Lukashenko said.
"I believe that without the Americans, there can be no stability in Ukraine," he said.
Lukashenko's support for more U.S. involvement highlights the balancing act Minsk has to perform between Belarus's eastern neighbor and the world's largest superpower. The Belarusian leader is appealing to the United States, which has hit him with sanctions over his suppression of political freedoms, while his alliance with Russian President Vladimir Putin runs counter to growing unease across eastern Europe over the Kremlin's expansionism.
Russia has accused the United States of being behind Ukraine's Maidan revolution last year, which ousted the country's pro-Kremlin former president, Viktor Yanukovych. Meanwhile, despite Kremlin denials, more and more evidence is coming to light that Russia is heavily involved in the Ukraine conflict, sending its troops and tanks covertly to support a rebellion that many in Ukraine now suspect Moscow itself started. 
"I urge the U.S. to play a bigger role in the Ukrainian peace process, and a lasting solution will be impossible without its help," Lukashenko said.
He also highlighted the role of the world's leading players in the resolution of the Ukrainian conflict and in maintaining military and political stability in the world as a whole.
If you see a spelling error on our site, select it and press Ctrl+Enter