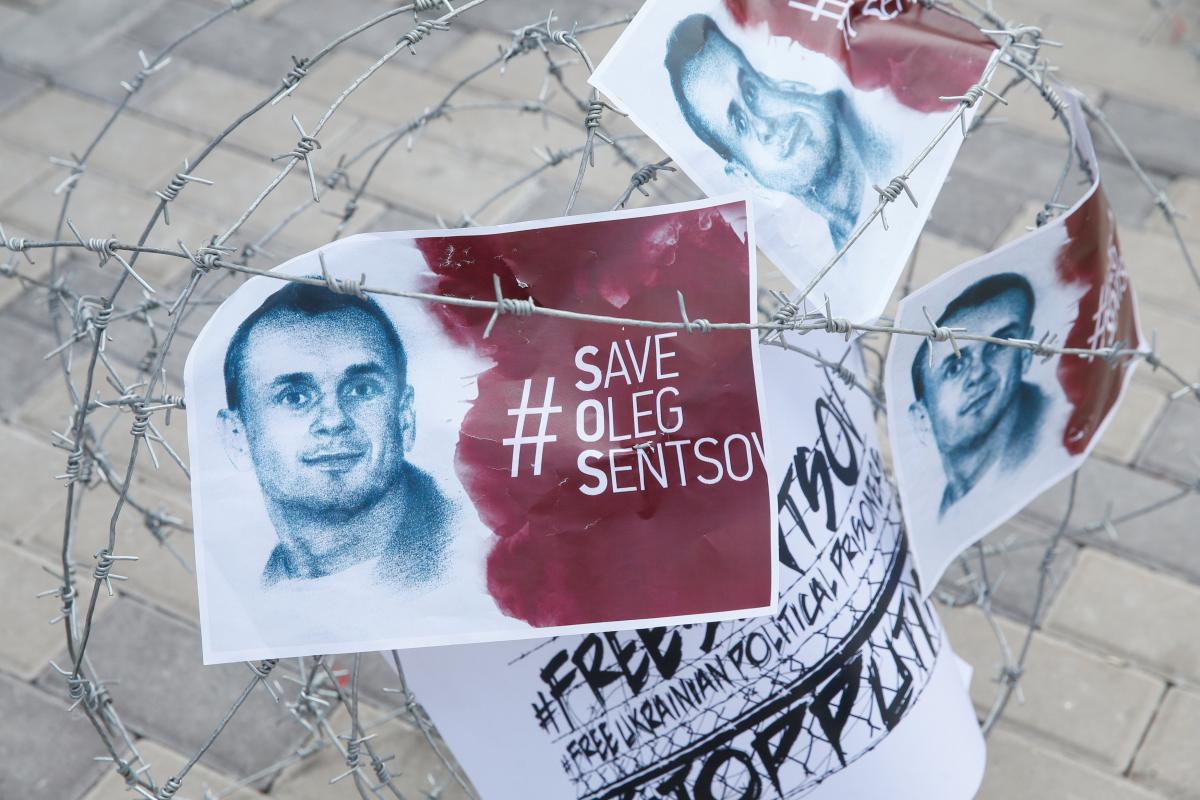 REUTERS
Ukrainian President Volodymyr Zelensky's Office offers the Kremlin to simultaneously free chief of Russian RIA Novosti's Kyiv office Kirill Vyshinsky on trial in Ukraine and Ukrainian film director Oleh Sentsov imprisoned in Russia.
"The President's Office has learned with great interest about the Russian Federation's proposal that Kirill Vyshinsky (head of RIA Novosti Ukraine) should be released as the first step of Ukraine's goodwill," president's press secretary Yulia Mendel wrote on Facebook late on Thursday. "We fully support the policy of goodwill steps and invite Russia to take a step forward by releasing Oleh Sentsov. And for mutual conviction about joint goodwill, we propose doing it simultaneously," presidential press secretary Yulia Mendel wrote on Facebook.
Read alsoRussian lawyer lists three options how captive Ukrainian sailors may be freed
Earlier, Zelensky said that the first step towards the normalization of the dialogue between Moscow and Kyiv could be the release of 24 Ukrainian sailors captured by Russia in November 2018.
Then, Russian presidential press secretary Dmitry Peskov noted that the first step to start normalizing relations between Russia and Ukraine could be the transfer of Vyshinsky to Russia.
As UNIAN reported, Vyshinsky, detained in Kyiv on May 15, 2018, has been charged with high treason and subversive activities related to information warfare against Ukraine.
Russia's FSB detained Sentsov in Crimea in the spring of 2014 and then transferred him to be tried in Russia. In August 2015, Sentsov was sentenced to 20 years in prison on trumped-up charges of organizing terror acts and arson of party offices.