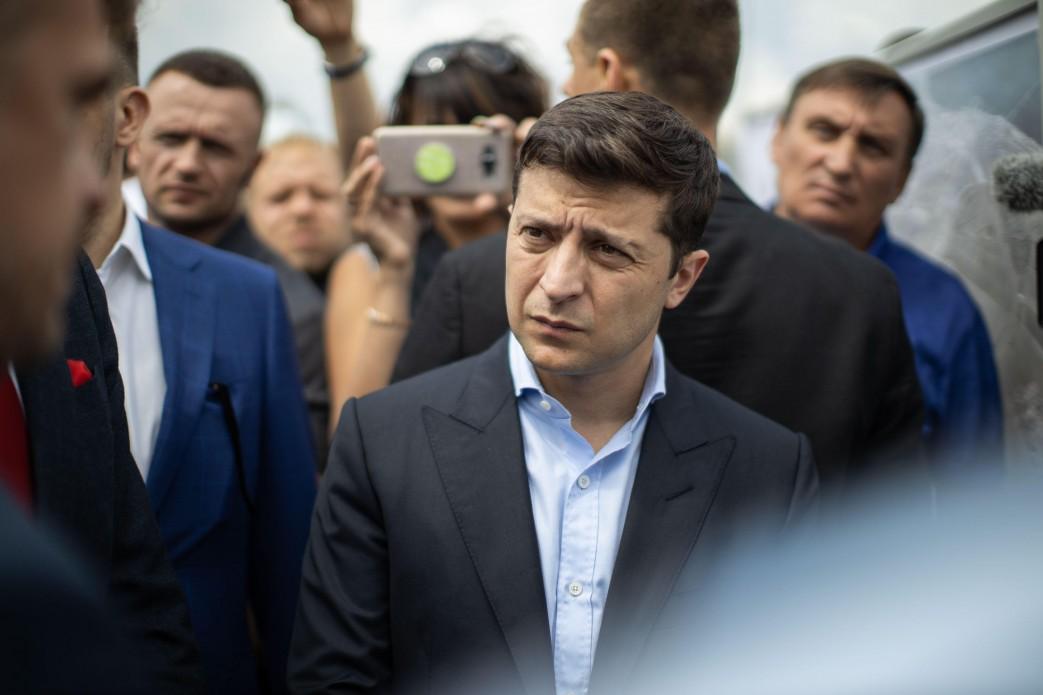 president.gov.ua
Ukrainian President Volodymyr Zelensky believes no representatives of the "old power" should be part of the future coalition in the new Parliament convocation.
As Ukrainians vote in snap elections to the Verkhovna Rada on Sunday, July 21, Zelensky made the relevant statement after he also cast his ballot at a polling station in Kyiv's Obolon district, according to an UNIAN correspondent.
The president told reporters of the possible coalition formats for the "Servant of the People" party.
Read alsoTeam Zelensky reveal plans for leading party's possible coalition in Rada
"I wouldn't like to change my decision so I will insist, along with my colleagues from the party, which I appreciate a lot, on the same decision we had earlier, to have [in the new Rada] new faces exclusively. We're seeing no coalition with the old power," the president told reporters.
"So far, but we don't know what parties will make it to parliament. We will decide after the results [are announced]," Zelensky noted.
As UNIAN reported earlier, the Ukrainian president on July 21 told reporters, whom he sees at the post of Ukraine's prime minister.