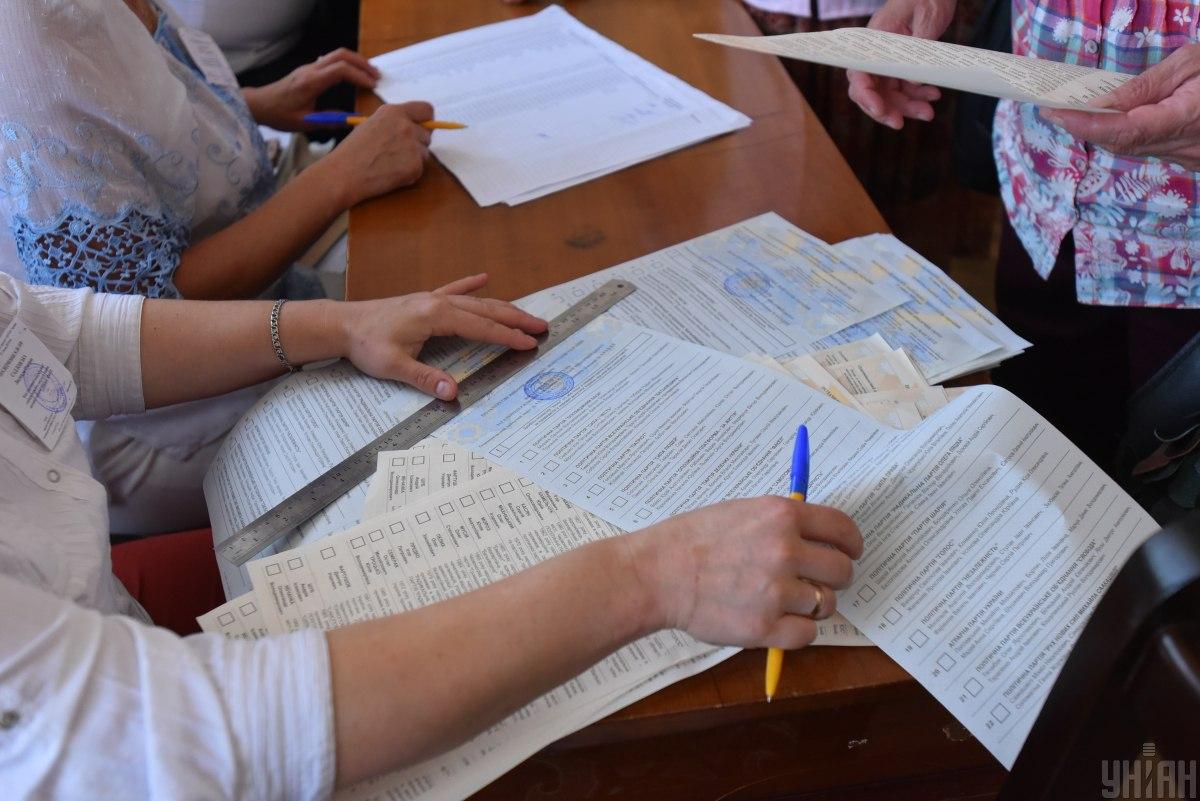 Photo from UNIAN
The final National Exit Poll with data released as of 20:00 Kyiv time, that's when polling stations closed, says 44.2% of the voters supported pro-president's Sluha Narodu [Servant of the People], which secured the party's huge lead.
Another 11.4% voted for Opposition Platform – For Life, 8.8% – for ex-president Petro Poroshenko's European Solidarity, 7.4% – for Yulia Tymoshenko's Batkivshchyna [Motherland], and 6.5% – for Sviatoslav Vakarchuk's Holos [Voice] Party, according to an UNIAN correspondent.
Read alsoVoter turnout in Ukraine snap elections almost 50%, CEC reports
Thus, five political forces are set to pass the 5% barrier.
Among parties behind the 5% threshold, exit poll says, 4.3% of voters cast ballots for Syla I Chest [Strength and Honor] party, 3.3% supported for the Opposition Bloc, 3.1% – for Shariy's Party, 2.8% – for the Radical Party, while Groysman's Ukrainian Strategy received 2.2,%, and Svoboda got 2.1% of the votes.
The rest of the parties stayed below 2%.
The National Exit Poll 2019 project was a joint effort by Ilko Kucheriv Democratic Initiatives Foundation, Kyiv International Institute of Sociology, and Ukrainian Center for Economic and Political Research named after Oleksandr Razumkov.