Yatseniuk supports new post of deputy PM for European integration
The Ukrainian government supports the introduction of the post of Deputy Prime Minister for European Integration, Ukrainian Prime Minister Arseniy Yatseniuk said on Wednesday during his speech at the Konrad Adenauer Foundation in Berlin, according to the cabinet press service.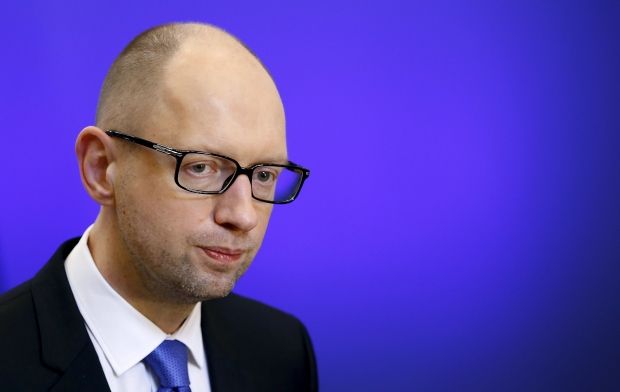 REUTERS
"I even offered this post to the representative of Ukraine to the EU, Kostiantyn Yelisieiev," Yatseniuk said.
"However, in order to be appointed to this post, you need to get the support of the Ukrainian parliament," Yatseniuk said.
"I expect that there will be a meeting with the parliamentary coalition, we will find the right solution and the right person in the right place," he said.
"The Cabinet of Ministers has a Government Office for European Integration and everyone has a deputy minister who is responsible for European integration."
The prime minister also said that he led Ukraine's Governmental Committee for European Integration.
"The EU has sent to Ukraine a support mission. A few weeks ago I had a meeting with more than 200 experts who were sent to Ukraine from the United States, EU and other countries," he said.
"The best way to train Ukrainian government officials is to share experiences and the knowledge that we need in order to accelerate the process of reforms in Ukraine," Yatseniuk said.
As UNIAN reported earlier, Ukraine is in last place in terms of its level of integration with the EU among the signatories of association agreements with the EU.
If you see a spelling error on our site, select it and press Ctrl+Enter