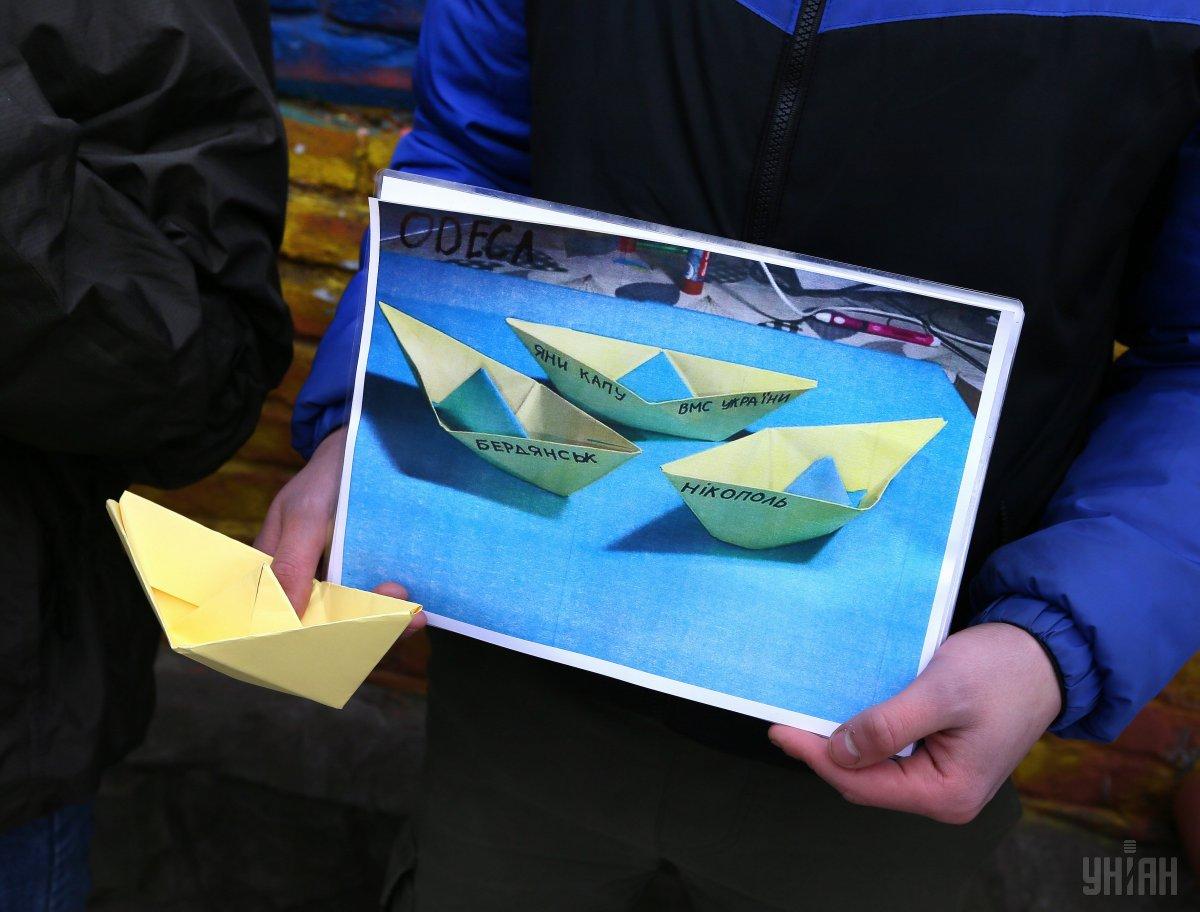 Photo from UNIAN
Russian lawyer and human rights activist Nikolay Polozov has said the case against 24 captured Ukrainian sailors has moved to a new stage.
Read alsoZelensky issues statement regarding Ukrainian POW sailors
"The sailors began to familiarize themselves with the materials of the case. Given the number of the sailors and volumes of the criminal case, this stage may take from two to three months. After that, the investigation will draw up an indictment, which will first be sent to the prosecutor, and after his approval it will be sent to the court," he wrote on Facebook on July 24.
As UNIAN reported earlier, 24 Ukrainian sailors and three naval boats were on November 25, 2018, detained in the international waters near the Kerch Strait, which links the Black Sea and the Sea of Azov, not far from Russia-occupied Crimea.
Three crewmen were wounded in the attack. Russian-controlled "courts" in occupied Crimea ruled that all 24 detainees should be remanded in custody, after which they were transferred to the Moscow-based Lefortovo and Matrosskaya Tishina detention centers.
Moscow's Lefortovo district court in the middle of January 2019 decided to hold the Ukrainian sailors on remand until the end of April 2019. In April, their detention was extended until the end of August 2019.
The Hamburg-based International Tribunal for the Law of the Sea (ITLOS) said in May that Moscow should release the sailors before June 25, 2019. The Kremlin rebuffed the call.
On July 17, Moscow's Lefortovo District Court extended the term of detention for all 24 Ukrainian sailors until October 24, 2019.