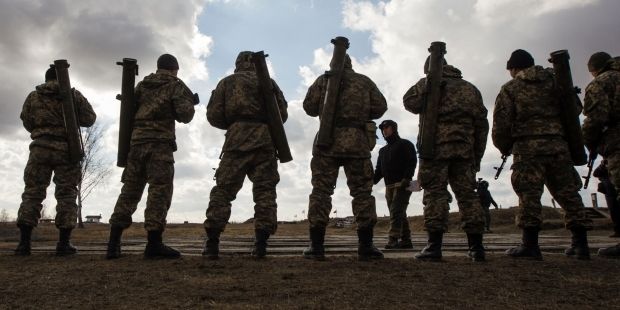 REUTERS
At the same time, 30.6% of respondent support the provision of these territories with a special status within Ukraine, while 17.9% of respondents support the separation of these territories from Ukraine.
A large share of Ukrainians or 47.9% of respondents, support the termination of any economic ties between Ukraine and the territories of the self-proclaimed Donetsk and Luhansk People's Republics, including social benefits, energy supplies, purchase of coal, etc. until the establishment of Ukraine's control over these territories. Another 33.3% of respondents don't support this idea.
An absolute majority of respondents in Western Ukraine or 74.7% of respondents support this idea, while in the center of Ukraine it is supported by 53.7% of respondents. A large share of people in Eastern Ukraine or 50.1% of respondents, and 52.8% in the Donbas don't support such an idea. The attitude to this idea in the south of Ukraine is mixed.
The poll was conducted by the Razumkov sociological center from March 6 to March 12, 2015. A total of 2,009 people aged from 18 were questioned, except in Crimea, and in Donetsk and Luhansk regions.
The sample of the survey was constructed as a multi-stage, random with quota selection of respondents at the last stage.
The poll's margin of error, excluding design effects, is no more than 2.2% with a probability of 0.95.
The poll was conducted with the support of the Swedish Government.