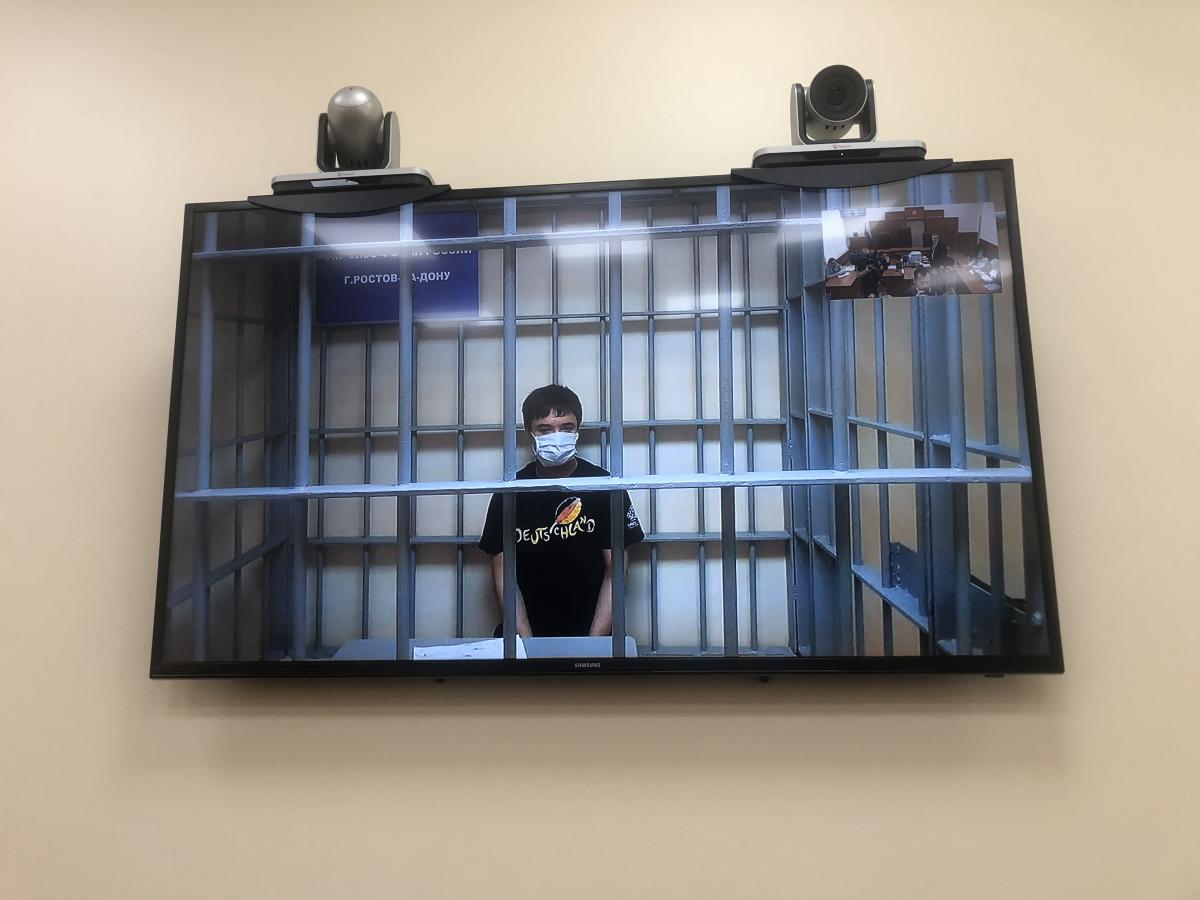 Photo by Roman Tsymbaliuk
The European Union has called on the Russian Federation to immediately release Ukrainian political prisoner Pavlo Hryb, sentenced to six years in a penal colony on trumped up terrorism charges.
"The European Union reiterates its expectation that Pavlo Hryb be released immediately," the Mission of Ukraine to the EU reported on Facebook, with reference to a statement by the Spokesperson on the decision of the Supreme Court of the Russian Federation to uphold the sentencing of Pavlo Hryb.
"Mr. Hryb suffers from a very serious medical condition which could become life-threatening at any moment. However, in violation of the ruling of the European Court of Human Rights, Ukrainian doctors have not been allowed to see him. We expect him to be provided urgent access to a special medical treatment without delay," reads the report.
The Mission reiterates all illegally detained Ukrainian citizens in the Crimean peninsula and in Russia, including the crew of the vessels captured by Russia on 25 November, must be immediately released.
Read alsoRussian Supreme Court upholds verdict in case of Ukrainian political prisoner Pavlo Hryb
"International human rights observers must be granted full, free and unhindered access to the Crimea'n peninsula," the statement said.
As UNIAN reported earlier, the reports of Hryb's abduction broke on August 28, 2017, after his father, then a member of the public council of the State Border Guard Service of Ukraine, learned about it.
According to Hryb's father, on August 24, a 19-year-old youth went to Gomel, Belarus, to meet with who he thought was his female friend from an online chat. The girl was supposed to come to the meeting from Russia. It appeared that the FSB used the "friend" as a decoy to lure Pavlo out of Ukraine. Later it became known that the Ukrainian was being held at a detention center in Russia's Krasnodar. Russian investigators accused him of allegedly plotting a terrorist attack on the school in Sochi.
Pavlo has a severe congenital disease – portal hypertension – requiring specific treatment on a daily basis. Russian authorities have not allowed Ukrainian doctors to examine Pavlo in the remand facility.
On March 22, 2019, the North-Caucasian District Military Court sentenced the Ukrainian to six years in a penal colony on charges of alleged "complicity in terrorism."
On July 1, Pavlo turned 21.
On July 23, the Military Board of the Russian Supreme Court upheld the verdict of the North Caucasian District Military Court to Pavlo Hryb.