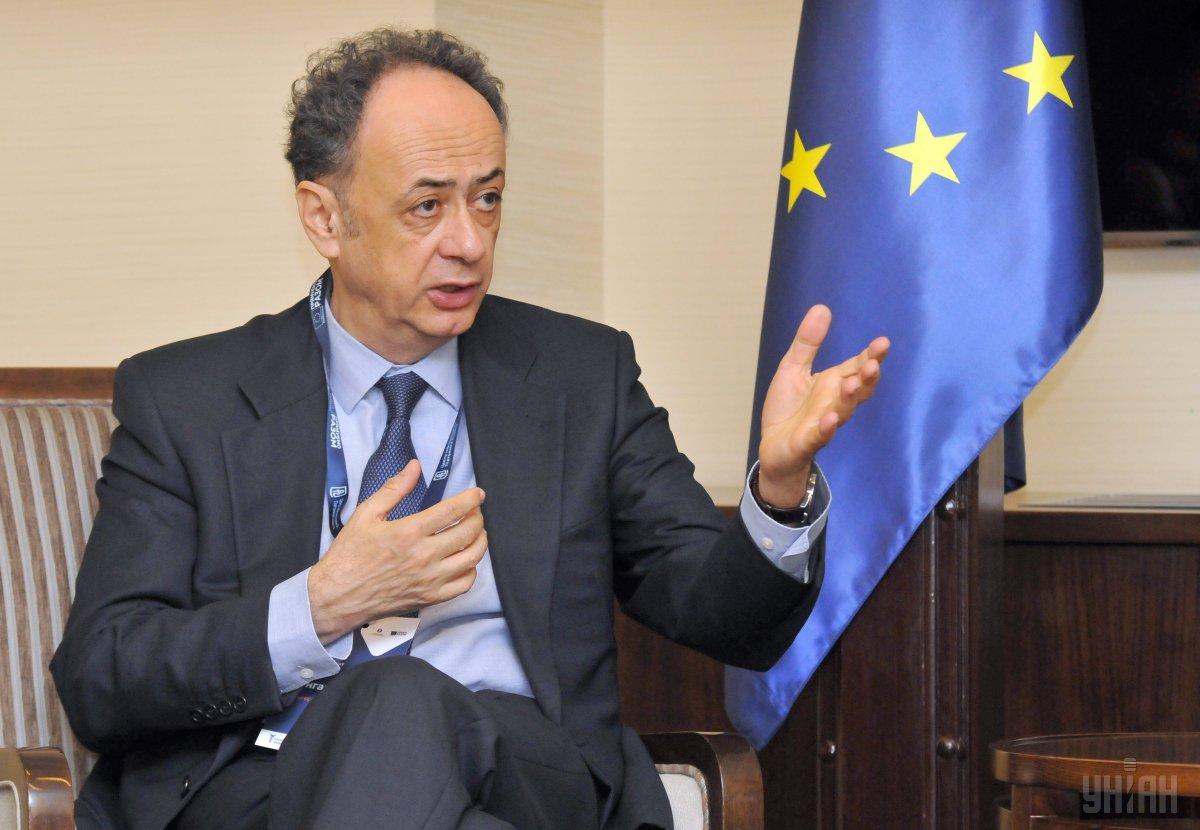 Photo from UNIAN
Head of the Delegation of the European Union to Ukraine Hugues Mingarelli has outlined key reforms the new Ukrainian government should focus on.
"We always say it is very important to make more efforts to ensure the rule of law. We also say the necessary steps should be taken to resume the privatization of large state-owned enterprises. We also believe Ukraine can do more to manage state-owned companies," he said in an interview for the Ukrainian-registered European Pravda media outlet.
Read alsoEU envoy: Ukraine needs to fulfil five obligations to get more macro-financial aid
According to Mingarelli, it is very necessary to conduct land reform as Ukraine has fantastic potential in this area, and if the reform is carried out properly, it may lead to the creation of hundreds of thousands of jobs.
In addition, he says decentralization must continue. According to him, decentralization is already successful in Ukraine, and this success must be consolidated. Ukraine should continue its public administration reform where there are already first positive results, Mingarelli said.
As for the energy sector, he said the EU stands for the full implementation of the law on the electricity market, as well as the creation of an independent and competent regulator of the atomic energy market.
In addition, Mingarelli stressed the importance of law enforcement reform, in particular the reform of the SBU Security Service of Ukraine, the Prosecutor General's Office, and the National Police of Ukraine.