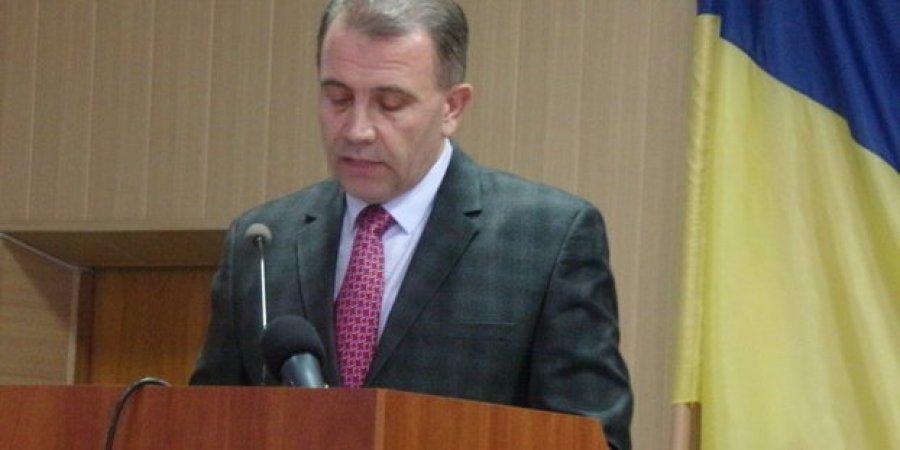 Hnatenko is said to be successfully managing his town under Russia's occupation in 2014 / Photo from 6267.com.ua
Mayor of the town of Druzhkivka in Donetsk region Valeriy Hnatenko, who was declared the winner running in majoritarian constituency No. 49 from the Opposition Platform – For Life Party, is reportedly involved in a criminal case investigated by the SBU Security Service.
The SBU is investigating the case under Article 109 of the Criminal Code (actions aimed at forcibly changing or overthrowing the constitutional system or seizing state power) and Article 110 of the Criminal Code (encroachment on the territorial integrity and inviolability of Ukraine), according to the lb.ua portal, which received a letter in response to its inquiry regarding Hnatenko.
Read alsoUkrainian prosecutors open case against Medvedchuk on charges of treason
The SBU did not disclose Hnatenko's procedural status (suspected, accused, others), as well as at which stage the investigation was.
In Druzhkivka, Valeriy Hnatenko beat former Regions Party member Borys Kolesnikov, the ex-Deputy Prime Minister of Ukraine and ex-Minister of Infrastructure of Ukraine.
According to the portal, when Druzhkivka was occupied by Russia-led forces in May 2014, Hnatenko did not object to hanging the flag of the self-proclaimed "Donetsk People's Republic" ("DPR"). During the Russian occupation, Hnatenko remained in office, managed the city and supported the fake "referendum" on splitting from Ukraine.
The Druzhkivsky Robochy ('Druzhkivka Worker') newspaper, which is financed by Druzhkivka City Council, was issued with the "DPR" flag on it. The newspaper also published the so-called "Act on the Proclamation of State Independence of the 'DPR,'" lb.ua said.
When the Ukrainian army retook the town, Hnatenko managed to retain his post.