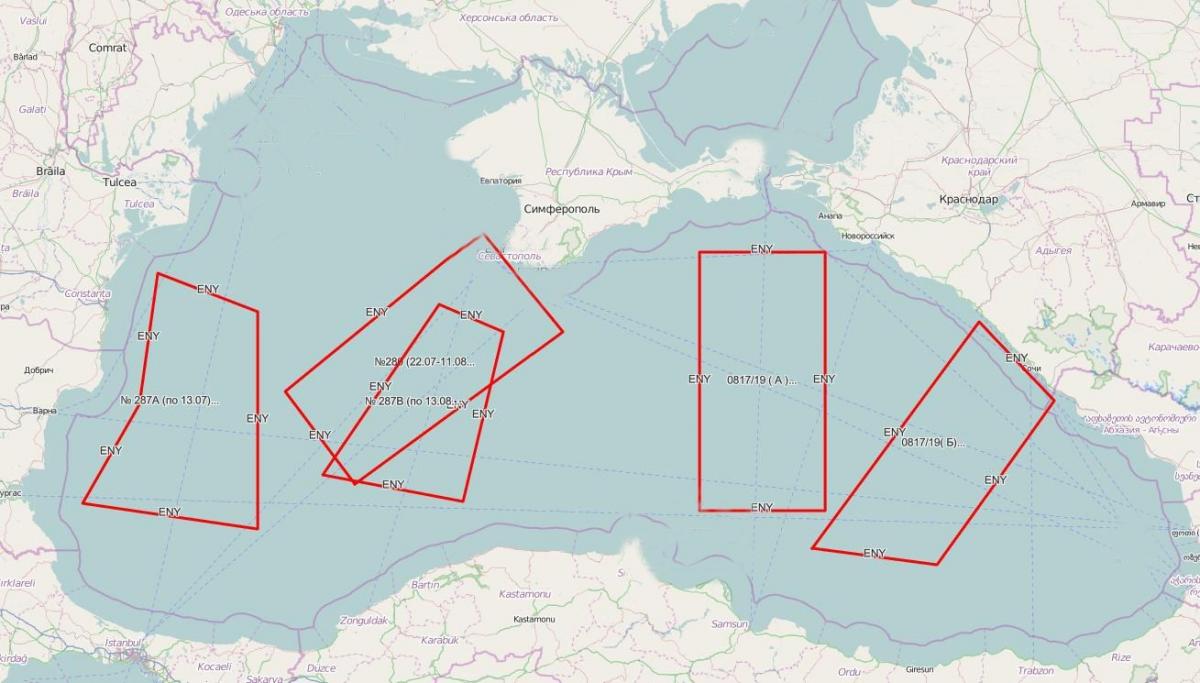 Ukrainian Military Portal
The Russian Federation says it has blocked until Aug 19 five zones in the Black Sea totaling 118,570 square kilometers, taking up more than a quarter its total area.
Among the reasons for the blocking Russia names "combat training" and "danger to navigation", Ukrainian Military Portal reports.
In addition, on the eve of the start of the Sea Breeze 2019 joint military exercises, Russia, by its international regulation, blocked an area in the Black Sea totaling ​​8,000 square kilometers, where one of the sites of international exercises set to involve warships from Ukraine, Bulgaria, Romania, Georgia, the UK, and the U.S., was set to be located.
Read alsoHow will Kremlin respond to Ukraine seizing Russian tanker
"In fact, these areas block the usual and recommended international sea shipping routes to Bulgaria, Georgia, Romania and Ukraine, almost blocking maritime communications with these countries ... We should consider these actions as another act of hybrid aggression at sea, now not only against Ukraine, but also other countries of the Black Sea region," writes the publication.
As UNIAN reported earlier, international military exercises Sea Breeze 2019 were held in Ukraine's Odesa in June.