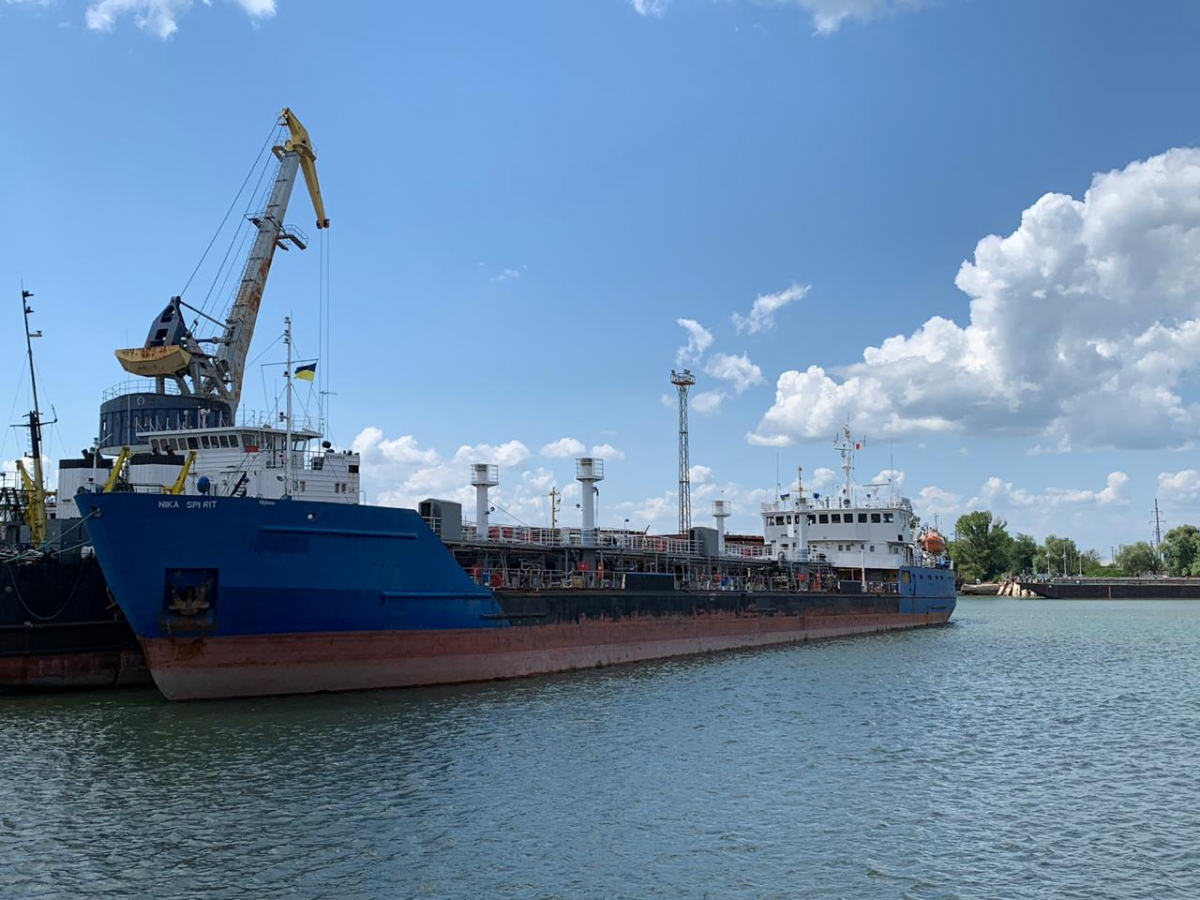 The Russian tanker was detained in Ukraine on July 25 / dpsu.gov.ua
Odesa's Prymorsky district court has ruled to seize the Russian tanker NEYMA, which was detained in the Ukrainian port of Izmail.
Deputy Prosecutor General and Chief Military Prosecutor Anatoliy Matios said that the Ukrainian side had checked whether military prosecutors and investigators of the SBU Security Service had acted under law amid raids on July 25, 2019, on board the notorious vessel used by Russians to block the passage of three Ukrainian naval ships in the Kerch Strait in November 2018.
"Having considered the respective motion, the court has ruled to seize the said vessel together with the documents seized during the raid. We did it. Period!" Matios said on Facebook on July 30.
Read alsoCrew of Russia's NEYMA tanker detained by Ukraine's SBU freed – Russia's embassy
Matios says that "the Russian media outlets are spreading false reports that law enforcement officers of Ukraine allegedly unlawfully conducted the raid on the said vessel without the Russian consul's permission."
Having passed through border and customs control in Ukrainian territory, a vessel is considered as such that has an "open border," he said.
"According to existing international treaties ratified by both Russia and Ukraine, no consent or permission is needed from a representative of a diplomatic mission or consular office of a foreign state for investigative actions on sea or river vessels in Ukraine," Matios said.
Thus, the official said all actions taken by the Ukrainian side were lawful.
As UNIAN reported, the SBU jointly with the Military Prosecutor's Office on July 25 detained the Russian tanker NEYMA, which blocked Ukrainian naval vessels in the Kerch Strait late in November 2018. As Ukrainian border guards reported, the NIKA SPIRIT tanker flying the Russian flag entered the port of Izmail on July 24. The international information system EQUASIS identified the vessel as the NEYMA tanker by its IMO number 8895528. This was the tanker used by Russians to block the Kerch Strait last November. The investigation found the tanker had been renamed NIKA SPIRIT to conceal the involvement of the vessel in illegal actions and an act of aggression, which unfolded on November 25, 2018, when three Ukrainian ships and 24 Ukrainian sailors were detained by the Russian side. After interrogation, crew members of the Russian tanker NEYMA, returned to Russia.
The vessel itself remained in Izmail for repairs, representative of the Russian Embassy in Ukraine Denis Golenko told UNIAN.
Ukraine's SBU in turn said that there were no grounds for the arrest of the crew, as they have not violated maritime law and Ukrainian legislation.