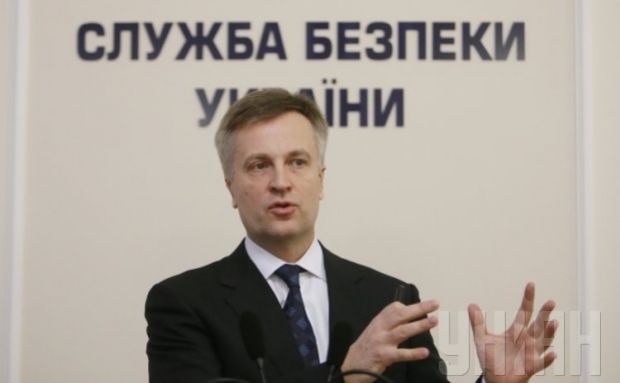 Nalyvaichenko claims a water pipe burst at judges' archive office won't hinder investigation in their crimes / Photo from UNIAN
SBU chief Valentyn Nalyvaichenko says that a water supply accident at the building of the High Council of Justice of Ukraine, which has destroyed judges' personal data folders, won't help corrupt judges evade responsibility.
He made a statement to that effect at the National Guard's training center, an UNIAN correspondent reported.
"The clean-up of the judiciary will take place. Neither a water pipe burst, nor fire can destroy the archives when it goes about judges' corruption. All who are responsible will bear their responsibility," Nalyvaichenko said.
According to him, it's not the first time when officials are attempting to destroy documents under the guise of a burst in a water pipe. "It's an old trick used by corrupt officials. It's not the first time. Those at [the State Rail Transport Administration] Ukrzaliznytsia were trying to use it when we opened criminal proceedings against their former managers. They were trying to destroy their documents with hot water. But it didn't work for them. It won't work for these ones either," he added.