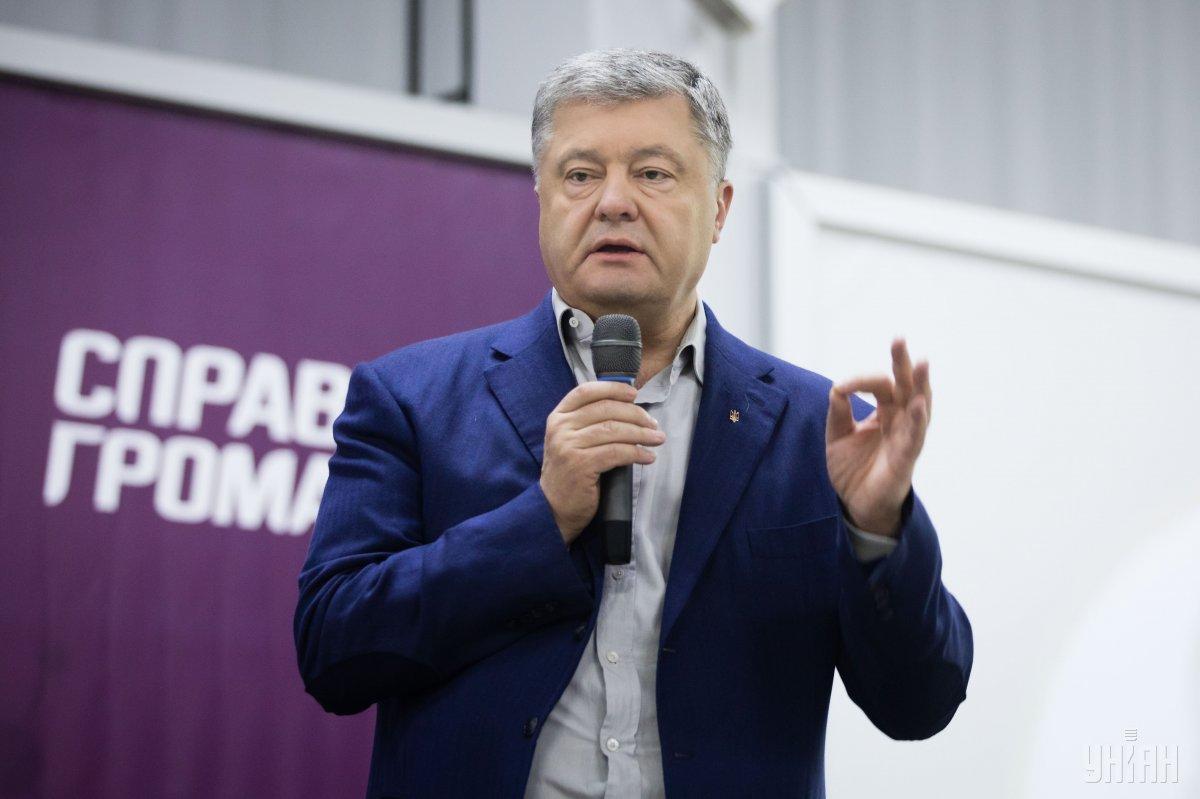 Photo from UNIAN
Former President of Ukraine Petro Poroshenko described the lack of effective protection of Ukraine from Russian propaganda and fake news the weak point of his presidential policies.
The fifth president of Ukraine reflected on mistakes made during his cadence, speaking with Ukrayinska Pravda.
"If you really need Poroshenko to find something and say in the interview that I'm to be blamed, Sevgil [Musayeva, the interviewer], then I do bear the blame. For my public communication policy. This was our weak spot: we failed to protect ourselves against Russian information aggression. It was a weak point: we failed to protect ourselves and you failed to protect yourself from fake news," the ex-president said.
Read alsoZelensky: People like Medvedchuk not to be allowed monopolizing Ukrainian television
"That's because we had no mechanism. We were unprepared for Russia using democratic tools to fight democracy," said Poroshenko.
He added that, despite all errors, he was proud of the results achieved.
"It's my fault. Because I was responsible for the security issue. I told you that I had mistakes and successful cases in personnel policy. But if we take everything that's been done, I'm proud of what's been done, despite the mistakes," said Poroshenko.