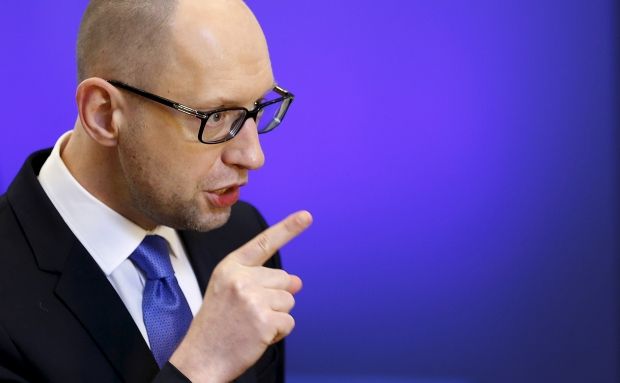 REUTERS
"We have to write a statute for the new Ukraine, built on the European model," Yatseniuk said.
"The Constitutional Commission should decide how to write this statute and what it should be like. But it is very important that the new Ukrainian Constitution should be written by the people of Ukraine. And the president's position on holding a referendum is the answer to the question of who will write the constitution.
"No one from the outside has any right to interfere and dictate what the Constitution of Ukraine should be like.
"The Constitution will be written by the president of Ukraine, the Ukrainian Constitutional Commission, the Verkhovna Rada of Ukraine, which needs a stable constitutional majority - over 300 votes in order to vote in favor of this Constitution, as well as the Ukrainian people. Neither Moscow nor anyone else has the right to tell us what kind of constitution we should have. This is our country and our constitution."
According to Yatseniuk, the new constitution should reflect the interests of the whole country.
"If we're talking about our dialogue with the east, this dialogue must be carried out only with elected representatives of the east of the country, not with the Russian-backed militants and terrorists," Yatseniuk said.
"And under the Minsk agreements we expect Russia's compliance with these agreements and fair and transparent local elections that meet OSCE standards, so that an inclusive dialogue on the preparation of amendments to the constitution can involve the representatives of the whole country."