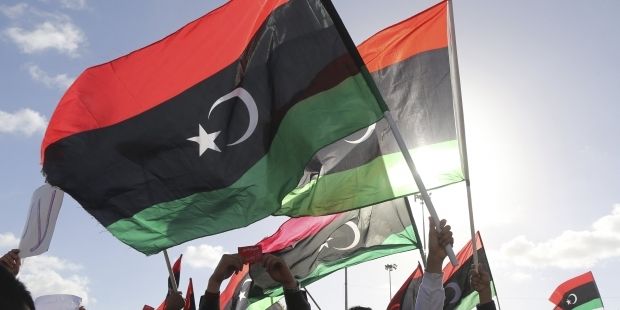 REUTERS
Within less than two weeks after two Il-76TDs were destroyed at the Al-Jufra airfield, it became known that the Libyan National Army of Field Marshal Khalifa Haftar, supported by Moscow, launched a UAV airstrike at Misrat air base, where an IL-76TD (registration number UR-COZ) was destroyed. The plane was transporting ICRC humanitarian aid from Turkey.
The most remarkable thing about this story is not the very aircraft that has been shot but how this information was launched and then spun in the media space, or rather, by whom and to whose accompaniment. This ultimately leads to the idea that private IL-76 aircraft with Ukrainian registration are being hunted for in Libya as if they are the only ones involved in shipping cargo, Information Resistance OSINT group wrote in its report.
The story originated from a so-called military analyst from Malta, Babak Taghvaee (a favorite of the Russian media affiliated with the Russian defense ministry). It was he who initially published the corresponding post on Twitter. Immediately after Taghvaeee's tweet, "Diana Mihailova", a LiveJournal account, joins the game. The account has long been a primary source of various reports aimed at discrediting Ukraine in Russian and pro-Russian media.
After the initial spins were up on said platforms, online resources of "C" and "B" categories, like Rusnext, Tsargrad and others, and then even some from the "A" list (Lenta.ru and TRK Zvezda) covered the story. Moreover, all of them just pick up the report without factual data in it, just some photo of blast aftermath, shot from outside the base.
That is, it turns out that all those outlets are somehow confident that it was precisely the IL-76TD aircraft that was destroyed, which raises questions regarding the sources of such awareness, IR notes.
The template where the primary spin is realized through second-rate platforms then to be picked up by the GRU "information troops", and then by Russian Federal media, has not changed a bit, reads the report.
This kind of stereotypical behavior immediately led to an understanding of the purpose for which the spin was launched in the first place. Namely, if in the previous case, two IL-76TDs were destroyed, by a strange coincidence, right on the eve of the UN Security Council meeting on Libya, as well as amid finalization of Ukraine's contract for procuring a batch of lethal weapons from the U.S., this time, the IL-76TD with Turkish cargo was destroyed on the eve visit of Ukrainian President Volodymyr Zelensky's visit to Turkey.