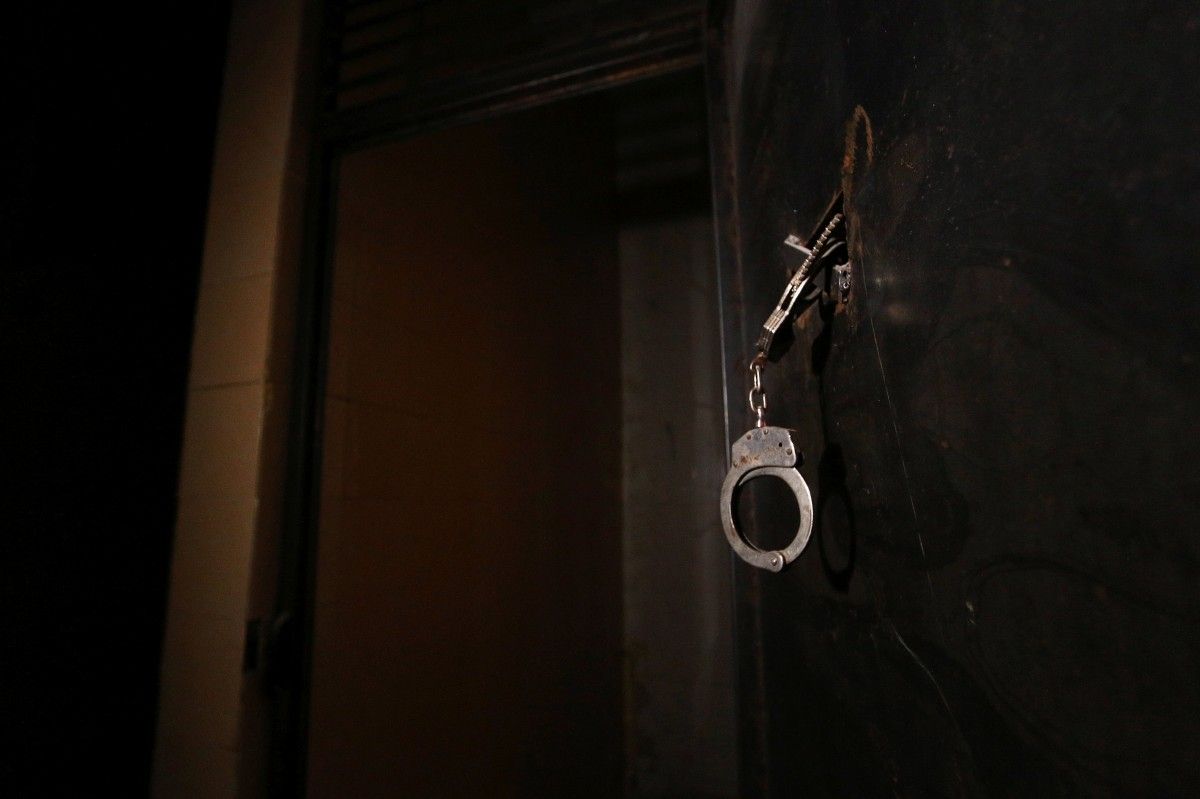 REUTERS
Political prisoner Aleksandr Steshenko has been released on parole from a penal colony in the Russian-occupied Crimea after being sentenced to two years back in 2018, that's according to a chief of the Association of Relatives of Kremlin's Political Prisoners, Ihor Kotelyanets.
"This is a political prisoner who in 2018 was thrown behind bars by the FSB in Crimea for allegedly plotting an arson attack on the Mufti's house in order to intimidate pro-Russian Crimean Tatars and to escalate ethnic hatred," Kotelyanets wrote.
According to the activist, Steshenko was released under parole. He added that the former political prisoner was taken home to Kharkiv.
Read alsoUkraine, Russia ombudswomen discuss independent medicals for Ukrainian political prisoners
As UNIAN reported, in 2018, Russia's Federal Security Service (FSB) has accused Crimean Tatar activists of orchestrating and carrying out attacks with Kyiv's support, allegations described as "fantasy" by the Ukrainian Security Service.
The FSB said that an alleged group of plotters was led by Erol Veliyev, a parliamentary assistant to Ukrainian lawmaker Mustafa Dzhemilev, a veteran Crimean Tatar leader, as reported by Radio Liberty. Rights groups and Western governments have denounced what they call a campaign of repression targeting members of the Turkic-speaking Crimean Tatar minority and others who opposed Moscow's seizure of the Black Sea peninsula in March 2014.
The majority of Crimean Tatars opposed the Russian takeover of their historic homeland. The FSB accused Crimean Tatar activists of establishing, participating in, and recruiting for an extremist group – charges that can be punished by up to 10 years in prison.
The statement said that in January the group set the home of Crimea's Moscow-backed chief mufti, Emirali Ablayev, on fire.
In April, Russia said it had detained one of the alleged members, Oleksandr Steshenko, as he entered Crimea to plot "provocations." Russian television then showed FSB footage of an unnamed man, apparently Steshenko, testifying to investigators. Two other Crimean Tatars, including Dzhemilev's assistant, Veliyev, have been declared wanted by Russia. Russia formally banned Dzhemilev from entering Crimea for five years immediately after annexing the peninsula.