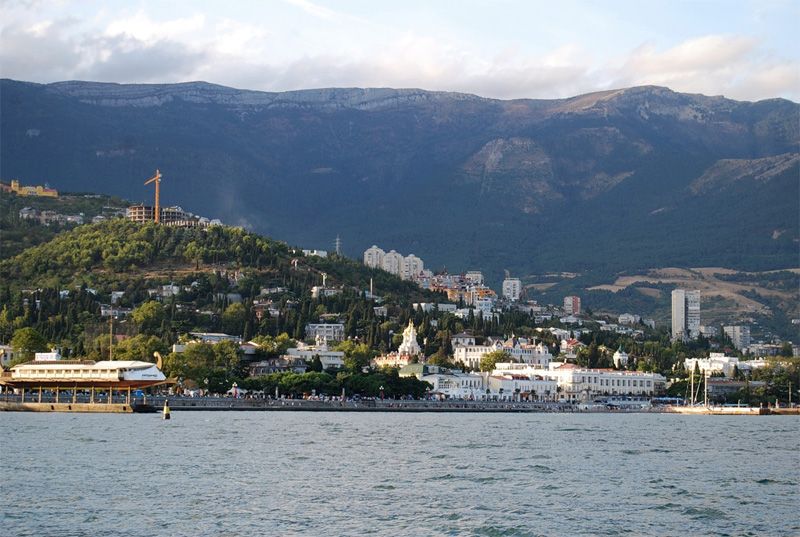 Crimea is occupied by Russia since March 2014 / okryme.com
Ukrainian President Volodymyr Zelensky says that Russia-occupied Crimea will once become part of Ukraine again.
"I know for sure that the day will come when Crimea will return to Ukraine and the united Crimean Tatar families will gather at one table," he said when meeting with Ukrainian and Crimean Tatar communities in Ankara, Turkey, according to the presidential press service.
Read alsoZelensky promises liberalization of rules for issuing permits for IDPs to visit Crimea
"And the song 'Ey Güzel Qırım' ['My Beautiful Crimea' in the Crimean Tatar language] will only be heard as a long-standing memory of all the ordeal of your people. And in the future, there will be only happy dawns in your history," he added.
As reminded by the President of Ukraine, 75 years ago, the Soviet regime committed a terrible crime by deporting Crimean Tatars from the peninsula. And in 2014, the Crimean land faced Russian aggression when the peninsula was annexed by the Russian Federation.
"Many Crimean Tatars were forced to leave their home again. And those who remained suffer from arrests, searches and constant oppression: from the ban on holding rallies on May 18 and honoring the memory of the victims of deportation to the attempts to ignore you in full, when in public rhetoric of local authorities and mass media it is constantly said 'Tatars' deliberately missing the word 'Crimean,' neglecting your identity," he emphasized.
Zelensky is on a working visit to Crimea on August 7-8.