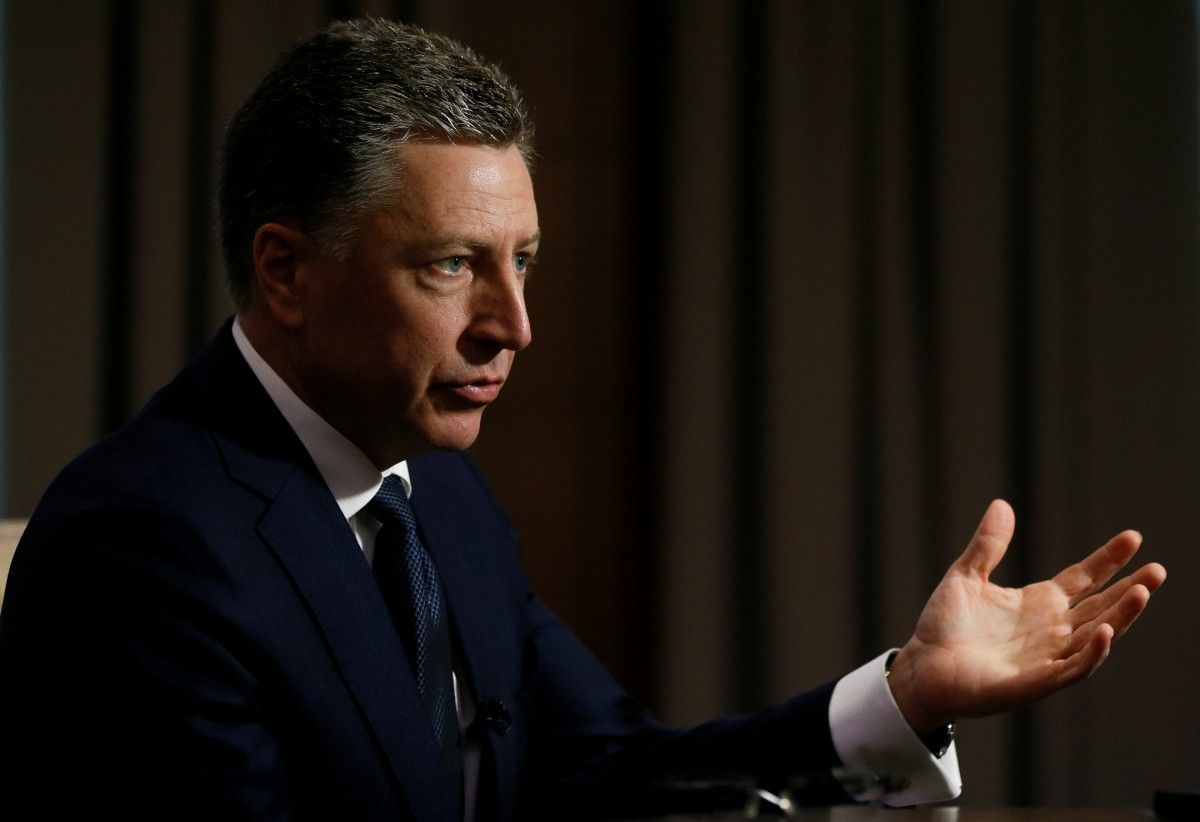 Kurt Volker / REUTERS
Representatives of the United States, Germany, France plan to soon hold consultations on the Normandy format, involving Germany, France, Ukraine and Russia.
U.S. Special Representative for Ukraine Negotiations Kurt Volker told the Voice of America's Ukrainian service that he is in close contact with European partners, and the next round of the consultations should be held in the coming week.
Read alsoMacron to Zelensky: Achievement of results in Normandy format to be discussed with Putin on Aug 19
After four Ukrainian soldiers were killed in action amid the so-called "harvest" ceasefire in Donbas on August 6, 2019, Ukrainian President Volodymyr Zelensky called on Normandy Four leaders to hold a meeting as soon as possible.
French President Emmanuel Macron assured in a phone conversation with Zelensky that he would discuss the settlement of the situation in Donbas with Russian President Vladimir Putin on August 19.
What is more, ad hoc groups are preparing documents, which are expected to be signed by the Normandy Four leaders, the Ukrainian President's Office said after Zelensky called Putin on August 7.
Ukraine's Ambassador to Germany Andriy Melnyk said that Germany had confirmed readiness to give a boost to the Normandy talks on Donbas.
U.S. Deputy Assistant Secretary in the European and Eurasian Bureau at the U.S. Department of State George Kent says that the change of the Normandy format should be agreed with all parties involved.
"Ukraine has every right to seek partners to resolve one of the greatest conflicts in Europe today. Currently, there is a Normandy format between four countries. The U.S. has expressed its willingness to participate in the resolution of the Donbas conflict. Currently, that is led by Special Representative for Ukraine Negotiations Kurt Volker. It takes the agreement of all parties to agree on any new format," he told the VoA Ukrainian Service America.
"But our commitment to Ukraine's territorial integrity and sovereignty is unwavering, and we believe that Donbas is entirely a part of Ukraine, as is Crimea," he said.