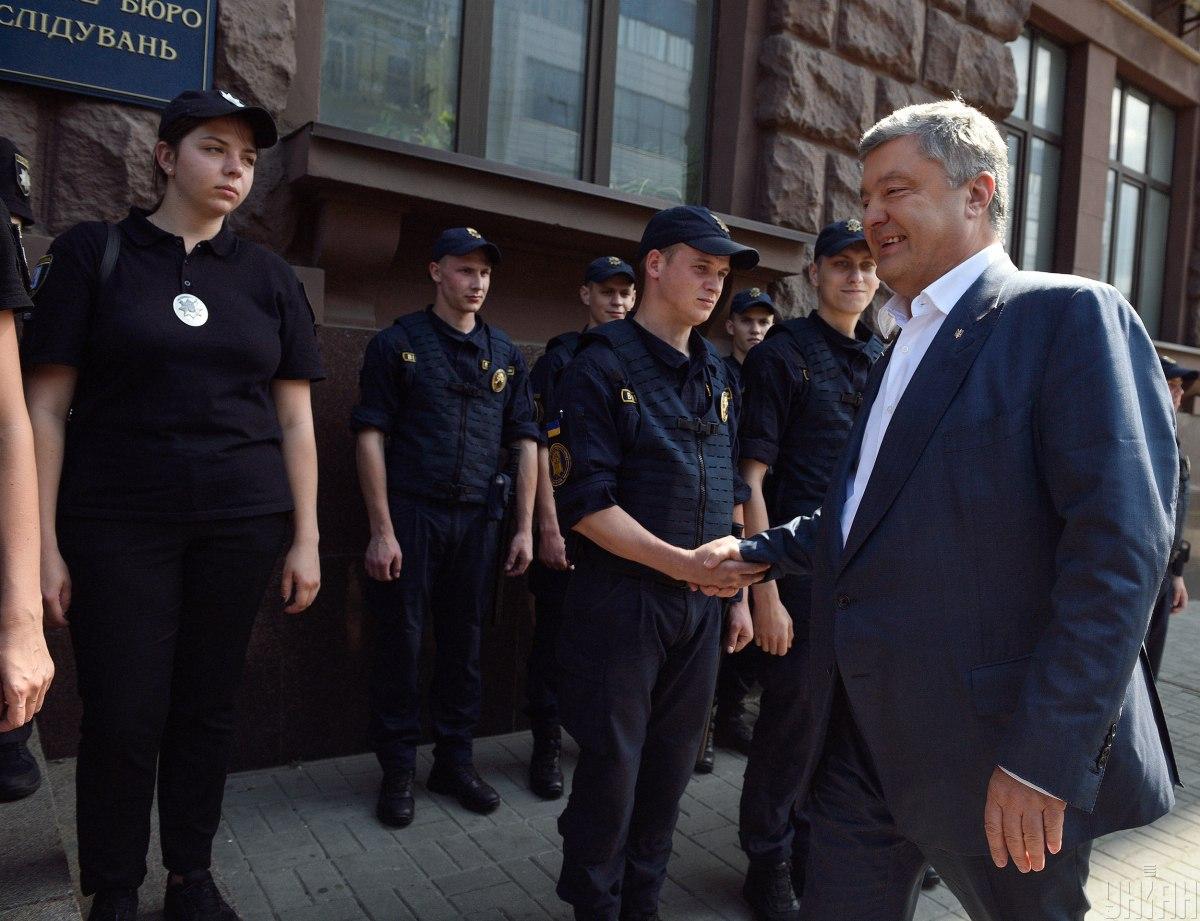 Photo from UNIAN
Ihor Golovan, lawyer of Ukraine's fifth President Petro Poroshenko is convinced that his client's questioning sessions at the State Bureau of Investigation have been "inspired" from Russia.
Speaking with reporters following Poroshenko's questioning held at the SBI HQ, Golovan suggested that the main purpose of today's questioning, as well as the previous one, was to stage a "show" outside the SBI office, as well as to exert pressure on Poroshenko as a politician.
He also said it is Russia who stands behind these moves.
"The main purpose of questioning is to stage a show [a rally of Poroshenko's opponents]. And therefore, it doesn't matter at all in what case he was questioned, because there is no need for such questioning. And calls are being made solely to stage such shows. The only task of these probes is to exert pressure on Poroshenko and his political force. We are sure that this is all inspired by the aggressor state. And, unfortunately, we returned to the situation where law enforcement agencies have come under external control," said Golovan.
Read alsoLie detector could be used during next Poroshenko questioning – SBI
"I do not know the exact chain, but the first probe was into the vessels in the Kerch Strait. This is the first thing they started. And we see that on this case, SBI remains silent. We are being pulled in relation to Kuznia, we are being pulled in relation to Pryamiy. But this is nothing more than a disguise of the main task, which is now being carried out to the detriment of [POW] sailors. After all, it was this report (the report on the alleged "crime committed by Poroshenko", sent to the SBI] on the sailors that was quoted by Russia's Permanent Representative to the UN Security Council," said Poroshenko's lawyer.
Golovan added that, despite his appeal, the investigator banned him from commenting on what exactly Poroshenko had been asked during questioning: "They are embarrassed by their questions, and all criminal proceedings have been instituted without any crime event."
Also, according to him, today Poroshenko was questioned in the case of the acquisition of Pryamiy TV channel, in particular, on possible tax evasion.
The lawyer emphasized that Poroshenko today was informed that he is a witness in another case.
Poroshenko's opponents rallied outside the SBI office and after a brief squabble with a group of Poroshenko's supporters attempted to hit the ex-president with chicken eggs.