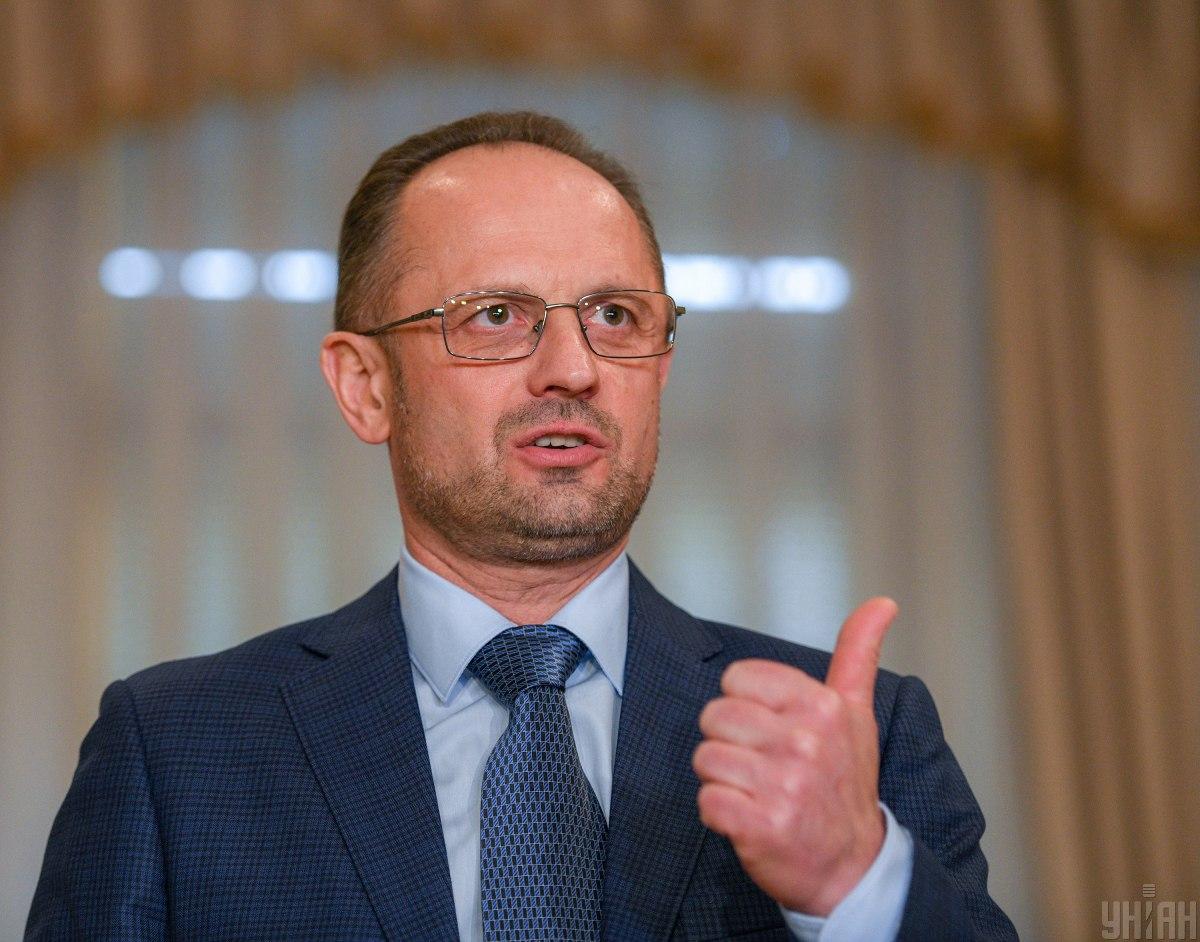 Bezsmertnyi represented Ukraine in Minsk / Photo from UNIAN
Ukraine's envoy to the political subgroup of the Trilateral Contact Group (TCG) on Donbas Roman Bezsmertnyi has learnt about his dismissal from media reports.
"[We've] learnt from the media about the dismissal of Roman Bezsmertnyi from the TCG in Minsk," Bezsmertnyi's wife Tetiana Mokridi wrote on Facebook on August 13.
Read alsoUkraine's envoy to Minsk group: No Normandy Four meeting expected until September
Presidential order No. 596/2019 to dismiss Bezsmertnyi from the post of Ukraine's representative to the TCG's political subgroup appeared on Ukrainian President Volodymyr Zelensky's website on August 13.
"The president has authorized the second president of Ukraine, Leonid Kuchma, to organize the work to represent Ukraine in the complicated negotiation process," the President's Office said in a comment on Bezsmertnyi's dismissal to the Ukrayinska Pravda online newspaper.
"Under his [Kuchma's] leadership, we're now forming the most effective team that can efficiently defend the position of Ukraine within the framework of the Tripartite Contact Group in Minsk," it said.
Yet, the President's Office did not answer a question whether the decision to dismiss Bezsmertnyi was related to his recent statement that Ukraine, after the death of four soldiers near the village of Pavlopil in Donbas amid the ceasefire, should suspend participation in the Minsk process until Normandy Four leaders – the presidents of Ukraine, Russia, Germany and France – hold a meeting, Ukrayinska Pravda said.
Bezsmertnyi became Ukraine's envoy on July 9, 2019, when Zelensky appointed him to replace Oleksandr Motsyk. It was Bezsmertnyi's second appointment to this position after he worked there in 2015-2016.