Kharkiv Regional Council declares Russia aggressor state
Kharkiv Regional Council on Thursday supported a decision by the Verkhovna Rada of Ukraine to appeal to world organizations to declare the Russian Federation an aggressor country, according to an UNIAN correspondent.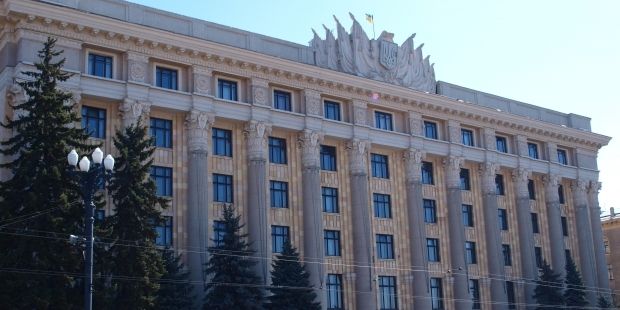 Photo from Wikipedia
The voting on this question was considered first at an extraordinary session, and was passed without any debate.
One of the deputies of the regional council asked to speak, but his request was denied.
The decision was supported by 99 out of 136 deputies, with three people voting against it.
As UNIAN reported earlier, on January 27 the Ukrainian parliament, the Verkhovna Rada, passed a resolution declaring Russia to be an aggressor state and the self-proclaimed Donetsk and Luhansk People's Republics to be terrorist organizations. The Rada encouraged the international partners of Ukraine to support this decision.
Most local councils of Ukraine also decided to support the decision of the Verkhovna Rada of Ukraine.
On February 25 and on March 5, the deputies of Kharkiv City Council failed to include on the agenda the question of declaring the Russian Federation an aggressor, as not enough deputies voted for it.
If you see a spelling error on our site, select it and press Ctrl+Enter