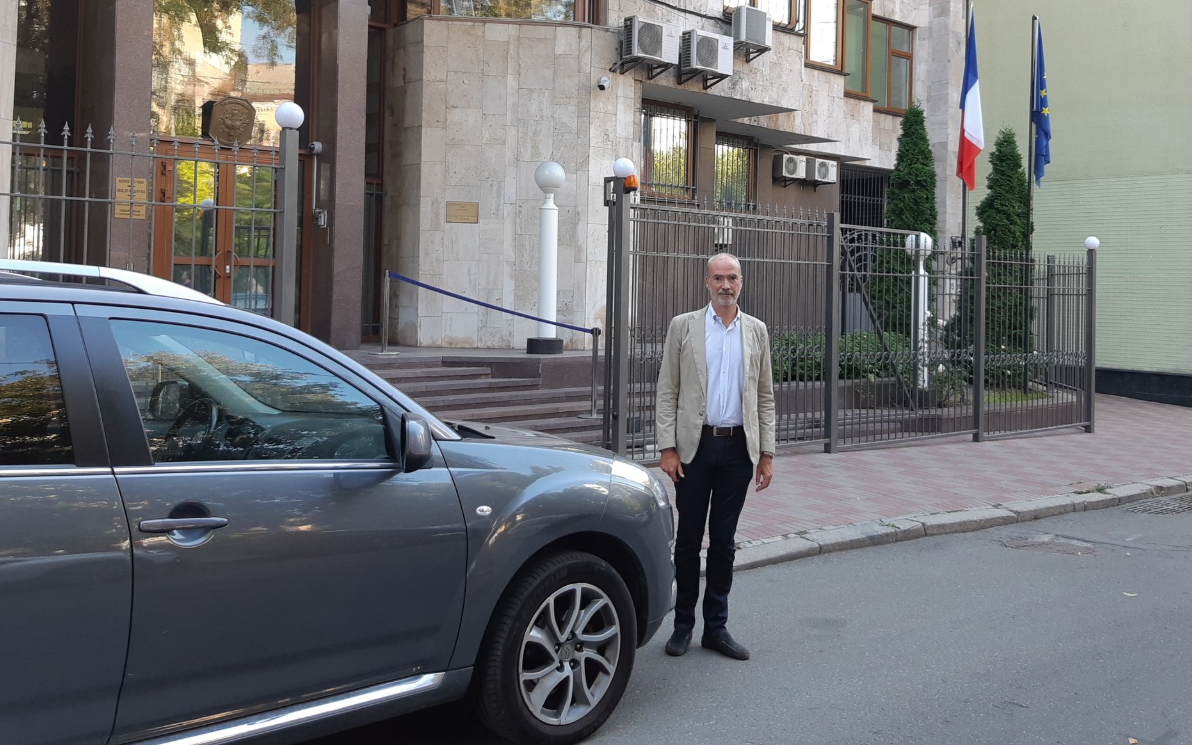 Twitter, Etienne de Poncins
Designated French Ambassador to Ukraine Etienne de Poncins has arrived in Ukraine.
Read alsoFrench FM Le Drian visits Chornobyl NPP
"Safely arrived in Kyiv. My mandate at the helm of the French Embassy in Ukraine can begin," he wrote on Twitter on August 19, 2019.
Etienne de Poncins will head the French Embassy in Kyiv after Isabelle Dumont resigned in late July. Poncins worked as an inspector of the French Foreign Ministry, was the Ambassador of France to Kenya and Bulgaria.