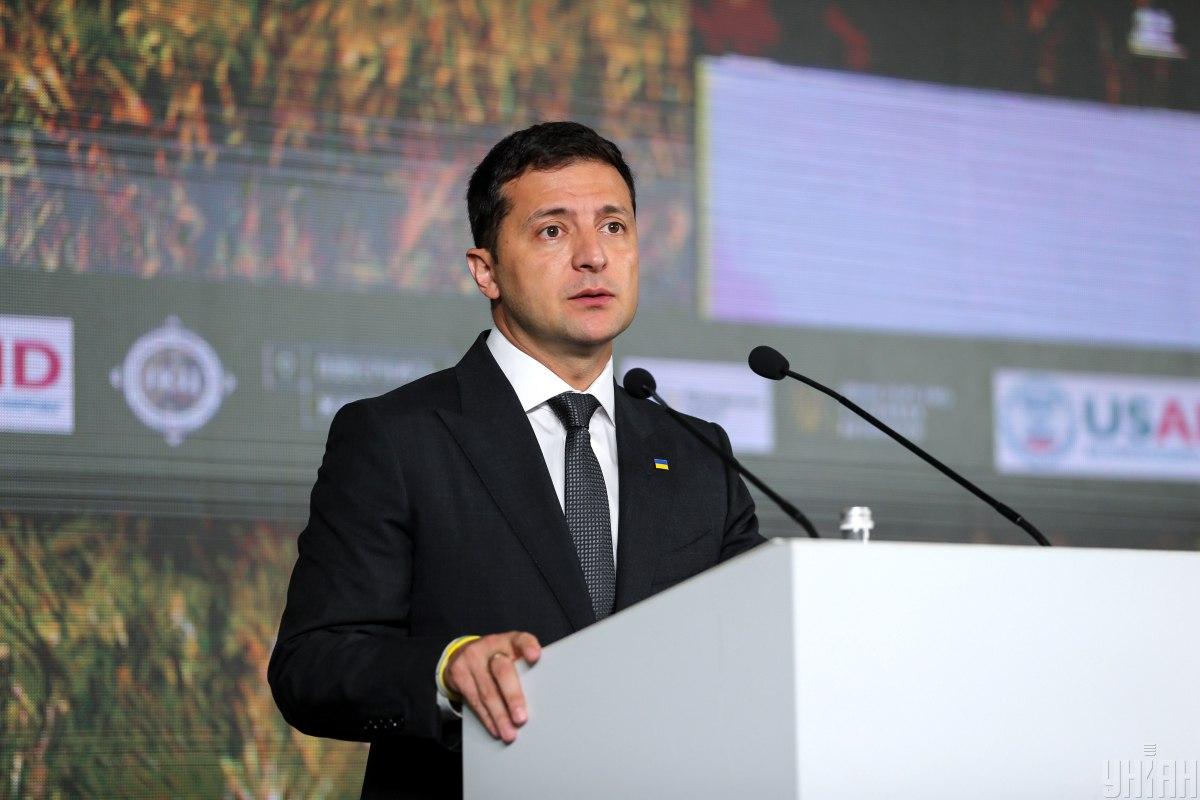 Photo from UNIAN
President of Ukraine Volodymyr Zelensky said he was deliberating between two candidates for premiership.
At the same time, speaking at the Independence Day reception on Saturday, Aug 24, the president stopped short of naming them, according to LB.ua.
"I have to make this decision this week, there's no need to drag further. I should honestly say that the complexity of this decision lays with the fact that I like a few people. I'm not giving out their names, but there's two of them," the president said.
According to him, the new prime minister should be ready to resolve issues in the economy.
"It should be someone who comes in with a model, with people, with the terms of reforms. This is a big, global task," he added.
Read alsoTop candidate named for prosecutor general's post in Ukraine – media
Zelensky added that the candidate would have to introduce those he wanted to see among members of the government.
"I don't know what negotiations they are conducting, [but they are set] to show the structure with people and the program. Naturally, they cannot say: I would like to have Elon Musk for Minister of Infrastructure. We all would. But, before offering someone to me – as they understand that we're serious people – they should probably talk with someone," the president said.
Answering a question on whether Interior Minister Arsen Avakov will remain in the new Cabinet, Zelensky replied: "I don't know."