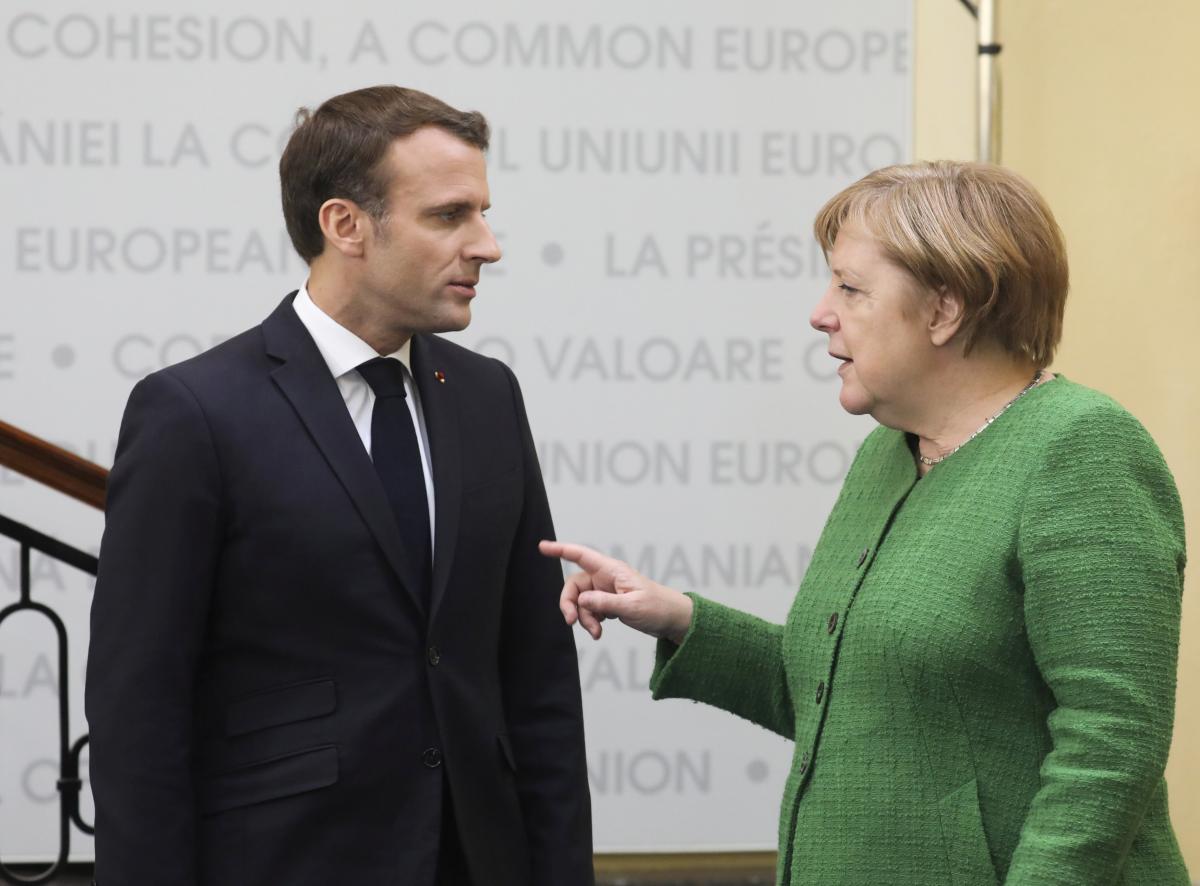 REUTERS
French President Emmanuel Macron and German Chancellor Angela Merkel will organize the next summit of the Normandy Four (Germany, France, Russia, Ukraine) in the coming weeks.
Read alsoMerkel, Trudeau call on Ukraine to continue reforms
That is according to G7 Leaders' Declaration published on August 26, following the summit of the G7 leaders: Macron, Merkel, U.S. President Donald Trump, British Prime Minister Boris Johnson, Canadian Prime Minister Justin Trudeau, Japanese Prime Minister Shinzo Abe, and Giuseppe Conte, the outgoing Italian Prime Minister.
"France and Germany will organize a Normandy format summit in the coming weeks to achieve tangible results," the document said with regard to Ukraine.
G7 leaders also expressed their position regarding the world trade, Iran, Libya and Hong Kong.
As UNIAN reported earlier, on August 25, Merkel said German and French leaders were working to organize the summit of the Normandy Four at the highest level in Paris in the near future.