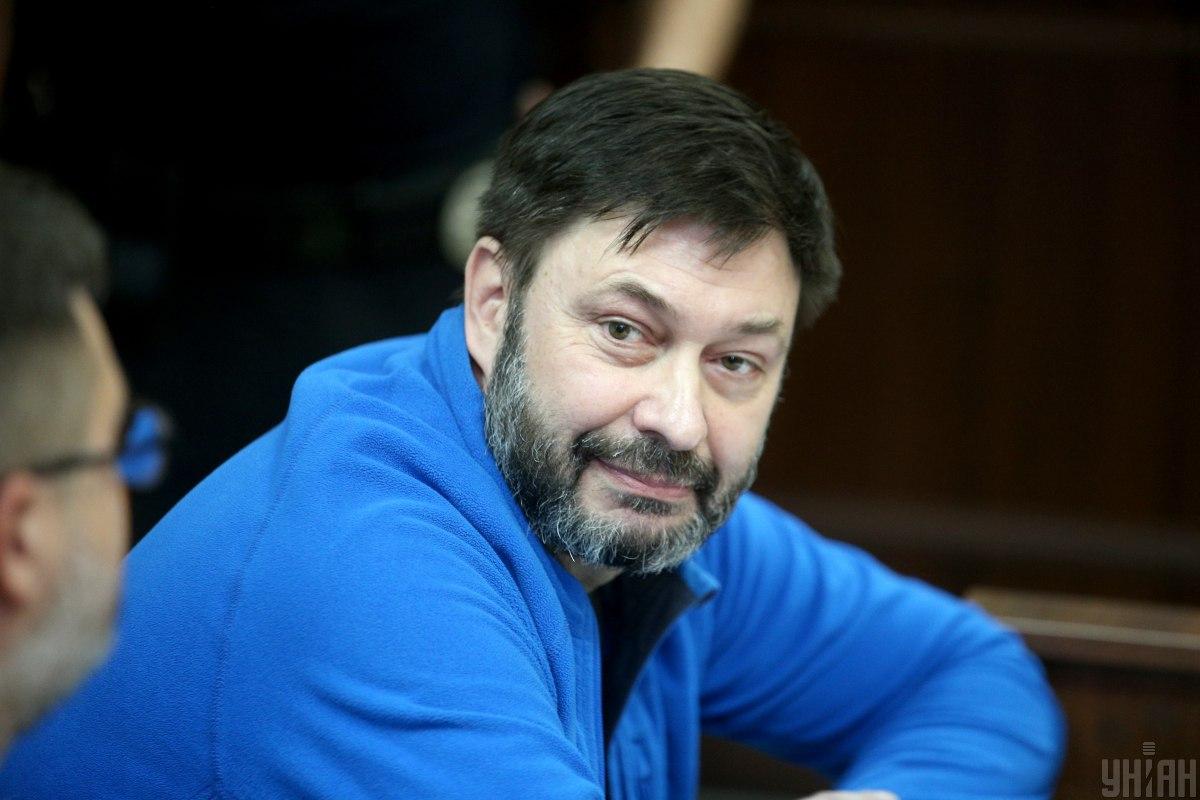 Photo from UNIAN
The Court of Appeals in Kyiv has ruled to release ex-editor-in-chief of RIA Novosti's Ukraine office Kirill Vyshinsky from custody on personal recognizance.
"Today, on August 28, 2019, the Kyiv Court of Appeals has revoked the Podilsky district court's ruling of July 19, 2019, on the extension of remand term for head of the unregistered 'RIA Novosti Ukraine' organization and, accordingly, changed the preventive measure to personal recognizance," the Prosecutor's Office of the Autonomous Republic of Crimea said on Facebook on August 28.
As UNIAN reported, Vyshinsky, who was detained on May 15, 2018, in Kyiv, is being accused of high treason and involvement in information warfare against Ukraine.
Read alsoSentsov not included in swap list – Russian media
On April 4, 2019, Kyiv's Podilsky district court started hearings on the case merits.
On July 19, the court extended Vyshinsky's custody for another 60 days, until September 19.
On August 13 and August 20, Kyiv's Court of Appeals postponed consideration of defense team's appeal of the extension of their client's remand term.
Earlier, Vyshinsky said he would not submit an appeal to be exchaged as part of an ongoing swap of held persons with Russia.