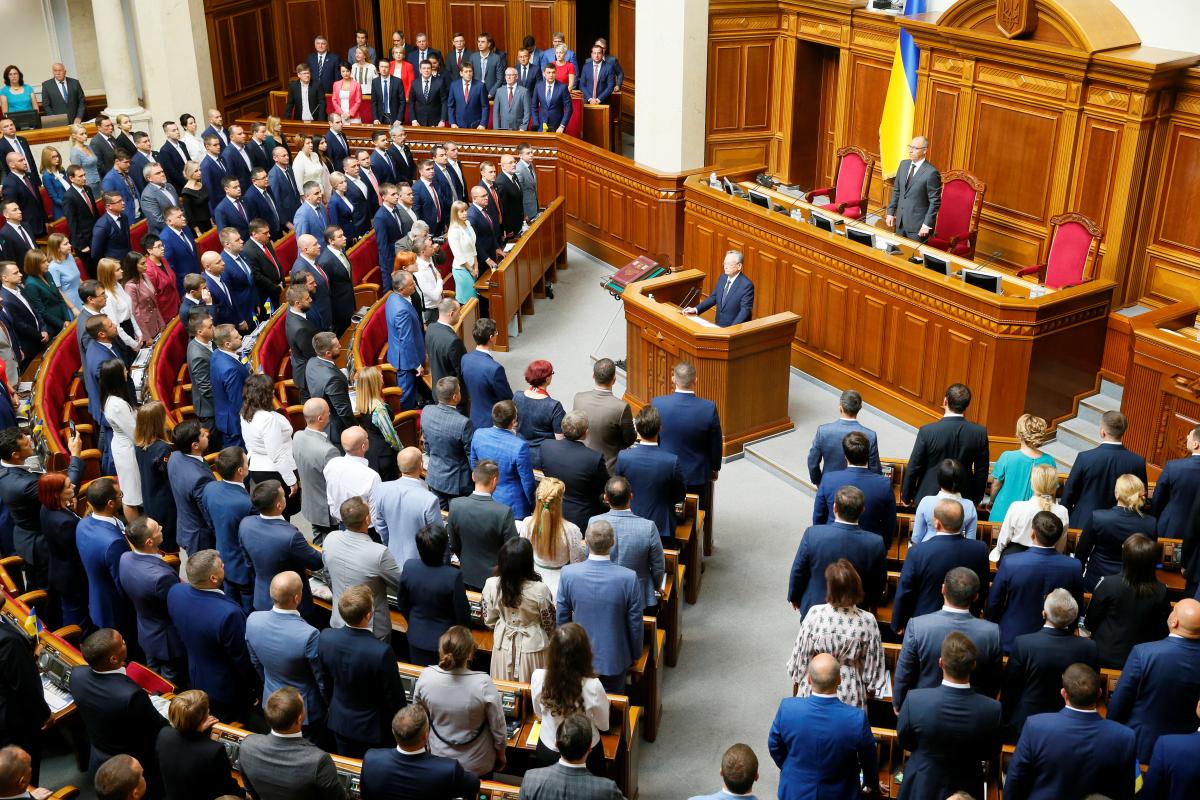 REUTERS
Newly elected Ukrainian lawmakers have been solemnly sworn in Parliament's session hall.
The eldest newly elected Ukrainian MP Yuliy Ioffe read out the oath at a solemn meeting of the Verkhovna Rada of Ukraine on Aug 29.
The relevant procedure is provided for by the Constitution and other legislation of Ukraine.
The lawmakers were standing while listening to the declaration of the oath.
Read alsoFuture MPs at odds over distribution of posts in committees – Zelensky's envoy to parliament
After the solemn meeting, a break will last until 13:00, during which the deputies will sign the oath.
A working session of the Verkhovna Rada is set to begin at 13:00 Kyiv time.
A total of 27 motions are scheduled to be considered today.