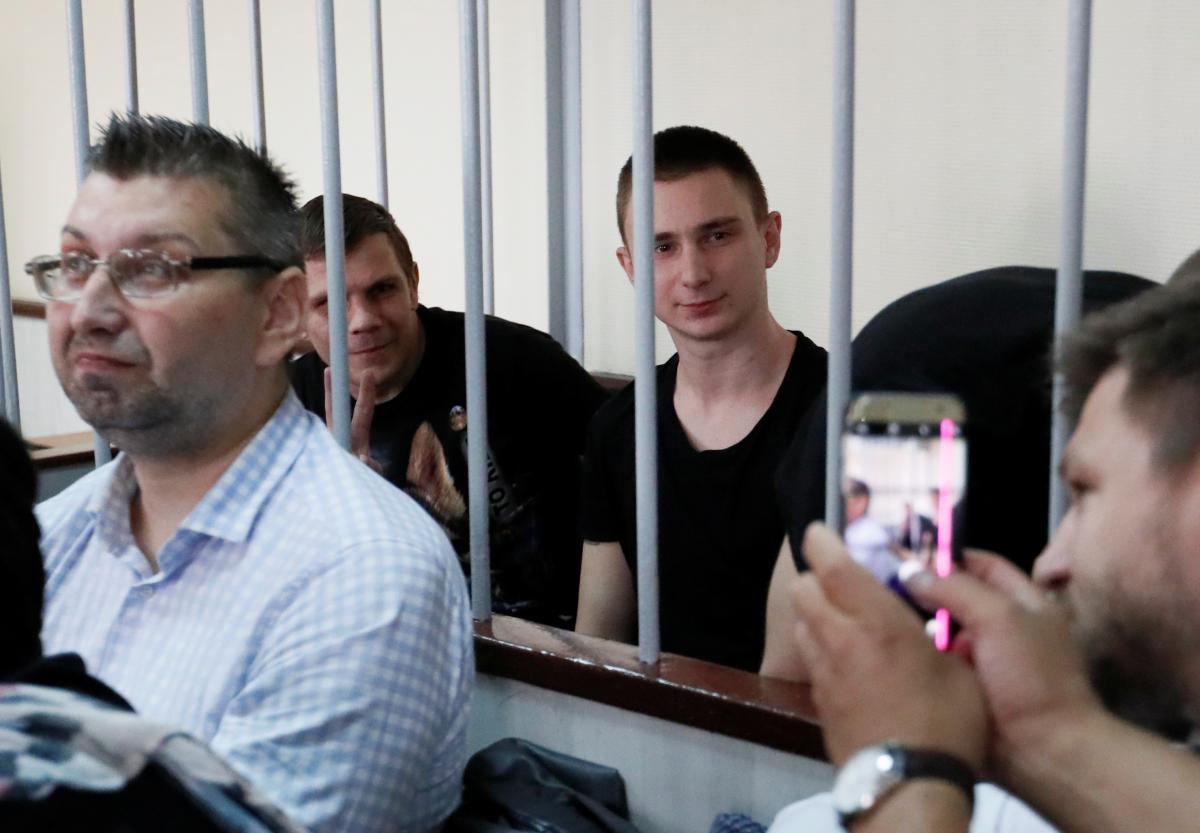 REUTERS
There will be no official meeting of Ukrainian POW sailors and political prisoners, released from Russia, at the Kyiv airport.
They are supposed to be taken to the hospital immediately upon arrival, Krym.Realii reports with reference to a source in the Command of the Armed forces of Ukraine.
Relatives of POW sailors, on condition of anonymity, also said no meeting was scheduled in the airport.
Read alsoProcess of prisoner swap with Russia not yet completed – President's Office
No confirmation of these reports came from official and independent sources.
During previous stages of prisoner swap, released persons underwent treatment at the Scientific and Practical Center for Preventive and Clinical Medicine of the State Administration of Ukraine.
As UNIAN reported earlier, the newly elected Prosecutor General of Ukraine Ruslan Riaboshapka said that the exchange of prisoners with Russia took place and Ukrainian political prisoners, including Sentsov, Balukh, and Hryb, were returning to Ukraine.
Relatives of prisoners of war were allegedly informed that they had already arrived in Ukraine.
At the same time, the Office of the President's Office refuted the reports on the completion of swap, adding that the process was ongoing and the official reports would follow once it is completed.