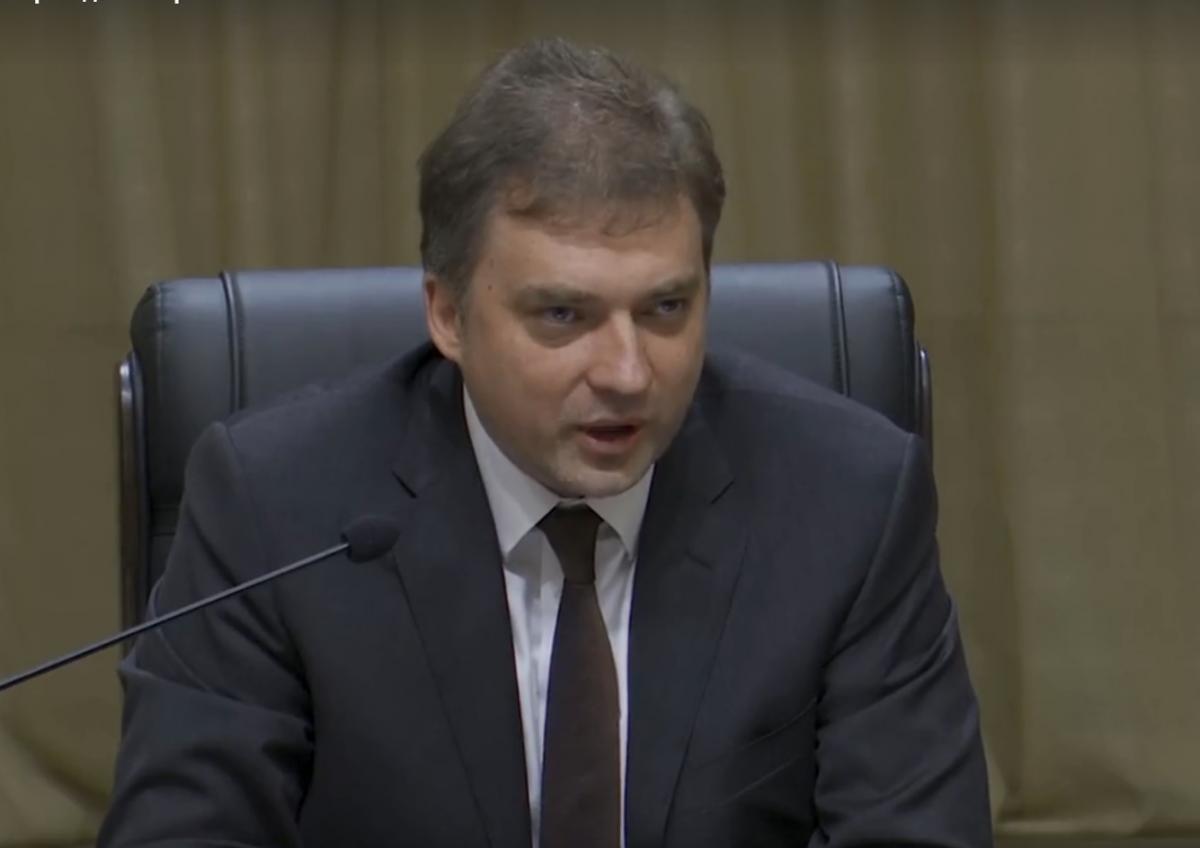 Screenshot
Ukrainian President Volodymyr Zelensky has introduced new Defense Minister Andriy Zagorodnyuk to the staff of the ministry.
The president reminded the Verkhovna Rada had voted for his appointment the day before. "I would like you to support this person, because he is a specialist in defense," Zelensky said, according to the president's press service.
Zelensky thanked former Defense Minister Stepan Poltorak and the entire staff of the ministry for their work. "I am grateful to you for your great everyday work. This is the most important, as we have an ongoing war. Our military and our volunteers are grateful to you as professionals," Zelensky said.
Read alsoUkraine's Rada appoints Bakanov SBU chief
The president emphasized one of the tasks of the newly appointed defense minister was proper social security and living conditions for the Ukrainian military and their families.
"I would like us to focus on the living conditions of our military and their families, their rehabilitation and treatment. So that they can be proud of their work and remember that not only they are proud of Ukraine, but also the state is proud of each of them and truly protects them, their families," the president said.
For his part, Zagorodnyuk noted the ministry would not compete with the General Staff of the Armed Forces in terms of military expertise, but would focus on civilian control.
"We are trying to implement standards of civilian control over the Armed Forces in full compliance with NATO standards, hence, we do not position ourselves as military experts – we are civilians. The ministry will be civil, as envisaged by the state's strategy. And that means that we will work with the military of all units, create working groups and teams in order to develop specific technical managerial solutions for solving certain issues. There is a huge number of issues," the minister said.
Zagorodnyuk noted the ministry "as a political representative of the Supreme Commander" would closely control the implementation of plans, decisions, agreements and orders.
Also, the new defense minister outlined three priorities of the ministry, which will be reflected in the specific program: the military, the continuation of the transition to NATO standards and the fight against corruption.