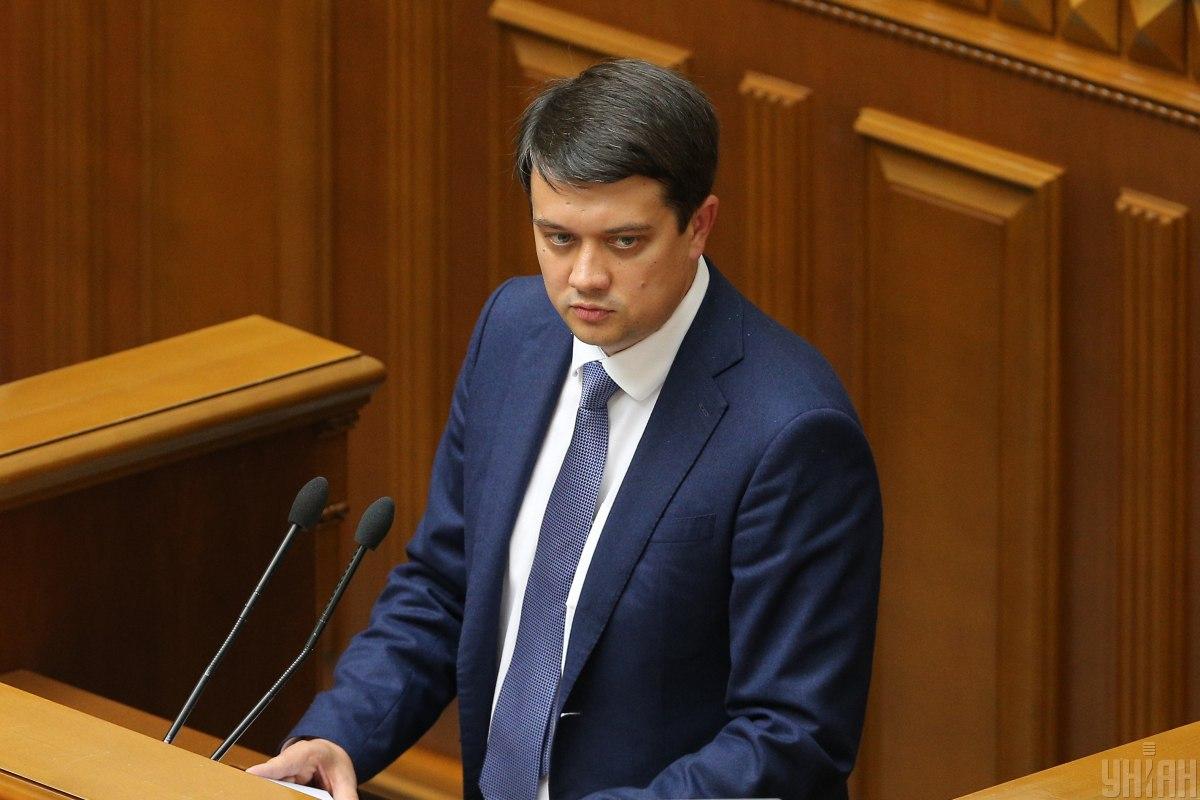 Photo from UNIAN
The Chairman of the Verkhovna Rada, Dmytro Razumkov, is convinced that politicians must not try to gain political weight on the topic of the exchange of held persons that is ongoing between Ukraine and Russia.
Asked by reporters to comment on the progress of talks, Razumkov told reporters: "So far, I'm not ready to comment on this. I think that this information should come from the President's Office because they made the main efforts in this process," according to an UNIAN correspondent.
"And I always said and I repeat: there is no place for PR... Sometimes it's better that we find out the information after the fact, after seeing our guys back home, instead of creating PR events around this, and then shrug and say: 'Oh, sorry, something didn't work out," Razumkov said.
Read alsoSBU: Date of prisoner swap with Russia still being agreed
As UNIAN reported earlier, on Aug 21, the administration of a Moscow-based Lefortovo pre-trial detention center confirmed that Ukrainian political prisoners Volodymyr Balukh, Stanislav Klykh, Mykola Karpiuk, Oleksandr Kolchenko, and Pavlo Hryb were transferred there from penal colonies.
On Aug 29 came the reports that Ukrainian political prisoner Oleh Sentsov was also transferred to Lefortovo.
In addition, there was information that Ukrainian journalist Roman Suschenko and 24 POW sailors were also set to be exchanged.
It was also reported that the exchange of held persons should take place on Aug 29 or Aug 30. However, on Aug 30, the Office of the President of Ukraine noted that the process of negotiations on the exchange of prisoners was still ongoing.
"The process of mutual release of held persons is ongoing. Reports about its completion are false. When the mutual release of held persons is completed, the President's Office will report about it via official channels," the statement said.