Klimkin rules out amnesty for militants who fired on Mariupol and shot down Boeing
There will be no amnesty for the militants involved in the shelling of Mariupol on January 24 and the shooting down of Malaysia Airlines Flight MH17, Ukrainian Foreign Minister Pavlo Klimkin said on Ukrainian television's Channel 5 on Tuesday, according to Ukrainian online newspaper Obozrevatel.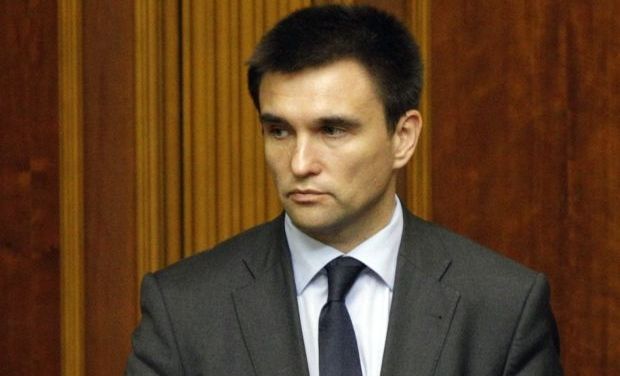 REUTERS
"Can we grant an amnesty to those who shot down the Malaysian plane? [Those] who organized the attacks on Mariupol? Of course, not!" Klimkin said.
The minister also excluded the appointment of militants for leadership positions after the elections in the Donetsk and Luhansk regions that are to be held according to the Minsk peace agreements on the Donbas.
Klimkin also said that Russian Foreign Minister Sergei Lavrov had recognized that "bandits" such as the Russian mercenary Arseny Pavlov (known by the nom de guerre Motorola) did not represent the people of the Donbas.
Pavlov last week said in a telephone interview with the Kyiv Post newspaper that he had killed 15 Ukrainian prisoners of war.
MH17 is widely believed to have been shot down by a powerful Buk anti-aircraft missile. There is mounting evidence the missile system and its crew were sent from Russia, but the results of a Dutch-led investigation into the shooting down of the aircraft are not due until October.
If you see a spelling error on our site, select it and press Ctrl+Enter