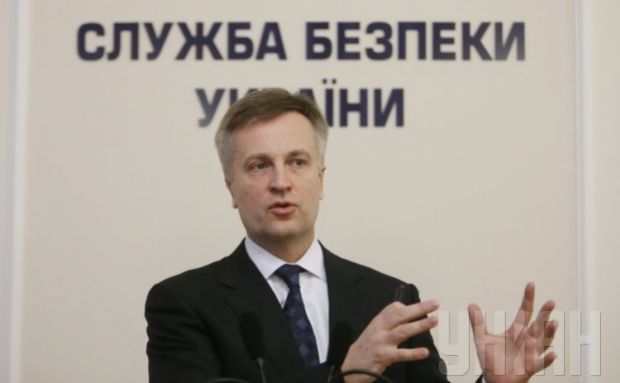 UNIAN
"I can confirm that Surkov and other high-ranking officers of the Federal Security Service of the Russian Federation arrived in Ukraine during those days that the extremely harsh actions against Maidan protesters happened," Nalyvaichenko said.
Nalyvaichenko also confirmed previously announced information from the Prosecutor General's Office that the shootings on the Maidan were ordered by former Ukrainian President Viktor Yanukovych.
"Ukrainian Prosecutor General Viktor Shokin has the full information, and his words can be confirmed by materials we have," he said.
Nalyvaichenko also told MPs that Surkov on February 20-21 last year was not just in Kyiv, but also stayed with former SBU Chairman Oleksandr Yakymenko at an official SBU residence, and visited the Presidential Administration.
"There is no official information, neither through diplomatic or government channels, that Surkov was officially invited to Ukraine," Nalyvaichenko said.
In this context, Nalyvaichenko said that during the investigation of crimes against the activists of the Maidan it would be necessary to investigate not only the involvement of the Ukrainian officials, but also the involvement of the officials from the Russian Federation.
As UNIAN reported earlier, on 27 February Nalyvaichenko said that the SBU had opened an investigation into the involvement of Surkov in the destabilization of the military-political situation in Ukraine.
"The SBU, together with the Prosecutor General's Office, has reviewed all available materials concerning the arrival of Surkov in Ukraine last year, and the arrival of three generals of the FSB of the Russian Federation," Nalyvaichenko said.
"Today, we can say that in January last year a group of Russian generals worked in Ukraine's SBU state security service and met with the top leadership of our country ... All the groups were coordinated by Surkov," Nalyvaichenko said.