Tymoshenko case materials 'taken to Crimea on Prosecutor General's order'
Head of the Special Investigations Department of the Prosecutor General's Office Serhiy Horbatiuk has stated that materials from cases against Yulia Tymoshenko, the leader of Batkivshchyna party, were taken to Crimea on the order of former Prosecutor General Viktor Pshonka.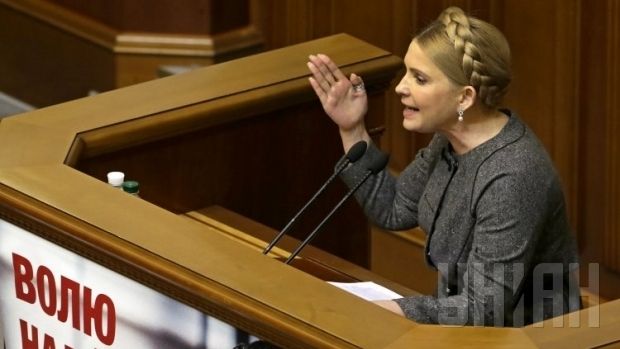 UNIAN
Horbatiuk said this during a meeting of the Verkhovna Rada Committee on preventing and combating corruption, while answering the questions from MPs.
He said that on February 19, 2014, materials from criminal proceedings on the case of the murder of Yevhen Scherban, to which there are rumors Tymoshenko and former prime-minister Pavlo Lazarenko are linked, were taken away, along with criminal proceedings relating to the Kyoto Protocol and the purchases of ambulance vehicles - cases also involving Tymoshenko.
"This did in fact take place. Criminal proceedings have been opened with regard to this case, and it has been established that [the removal of the documents] was directed by the former Prosecutor General Pshonka using guards, employees of the SBU, and aircraft from the Ministry of Defence. These criminal case materials were taken to the office of the Security Service of Ukraine in Crimea, and left there," Horbatiuk said.
He said an investigation is being carried out regarding the loss of the case materials, and there are some suspects in this regard.
If you see a spelling error on our site, select it and press Ctrl+Enter