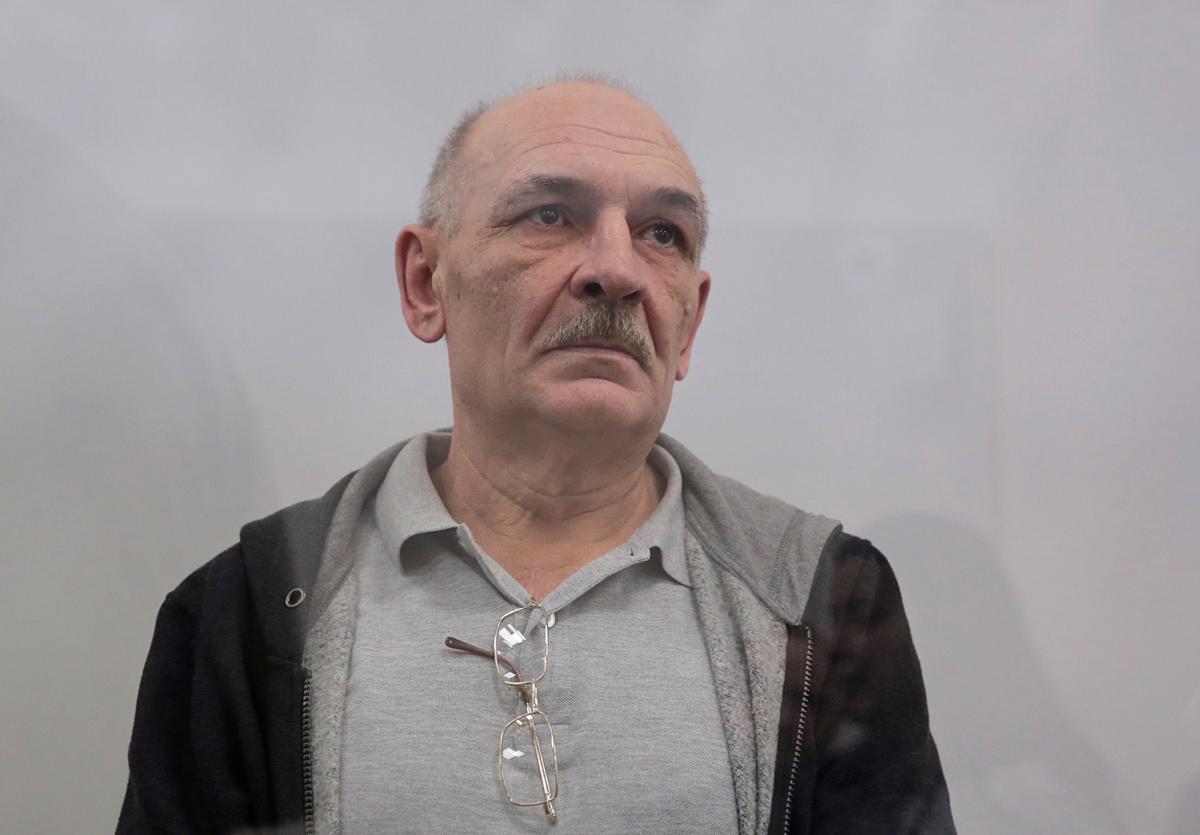 Tsemakh / REUTERS
Australia's Minister for Foreign Affairs Marise Payne says that a prisoner swap between Ukraine and Russia is affecting justice for MH17 victims.
"Australia recognises the importance to Ukraine of the prisoner exchange between Ukraine and the Russian Federation on 7 September 2019 and welcomes the release of its 35 citizens, including the 24 sailors detained in the Azov Sea last November. We acknowledge the suffering they and their families have endured, and understand their happiness at their homecoming," Payne said in a statement on September 8. "Australia is disappointed, however, that Mr Vladimir [Volodymyr] Tsemakh, a person of interest in connection with the downing of MH17, was included in the exchange."
According to her, while the prisoner exchange is a matter for the two countries involved, the Australian government had asked the government of Ukraine to ensure Tsemakh remained available for questioning by Joint Investigation Team (JIT) investigators, including Australian Federal Police, and had conveyed its deep concern at the prospect of his being included in any prisoner swap.
Read alsoDutch prosecutors ask Russia to extradite MH17 suspect Tsemakh
"We recognise Ukraine faced immense pressure from the Russian Federation to include Mr Tsemakh in this exchange. However, ensuring Mr Tsemakh faces justice will be more difficult if he is in Russia. This will be particularly disappointing for the families of the victims," she said.
Payne says that the Australian government does welcome confirmation from the Dutch Prosecutor that the release of Tsemakh will not affect the commencement of the prosecution of four individual suspects in a Dutch court in March 2020.
"Australia remains committed to pursuing accountability for the downing of MH17 and to achieving justice for the victims and their loved ones. We reiterate our call to all countries — including Russia — to ensure suspects are brought to justice in line with UN Security Council resolution 2166," she said.
Australia, together with the Netherlands, has entered into talks with the Russian Federation over its role in the downing of MH17. This follows the release of evidence by the JIT indicating that Russia was directly involved in the downing.
As UNIAN reported, Ukraine's spec-ops forces managed to detain Tsemakh in the Russia-occupied town of Snizhne in late June 2019.
Tsemakh was reportedly a commander of an anti-aircraft unit in occupied Donbas back in 2014 and is suspected of involvement in the downing of flight MH17 over eastern Ukraine in July 2014. In addition, Ukrainian law enforcement agencies suspect him of involvement in a terrorist attack, which killed four Ukrainian soldiers.
In late August, Bellingcat founder Eliot Higgins suggested that Tsemakh was on a list of detainees for a major Ukraine-Russia prisoner swap.
On September 5, Kyiv's Court of Appeals ruled to release Tsemakh on personal recognizance. Under a court ruling, he was supposed not to leave his place of permanent residence in Russia-occupied Donbas.
On September 7, Tsemakh was transferred to Russia as part of the prisoner swap, as a result of which 24 Ukrainian sailors and 11 Ukrainian political prisoners returned home.
Ukrainian President Volodymyr Zelensky and SBU Chief Ivan Bakanov said Tsemakh had been interrogated by Dutch investigators before the prisoner exchange.