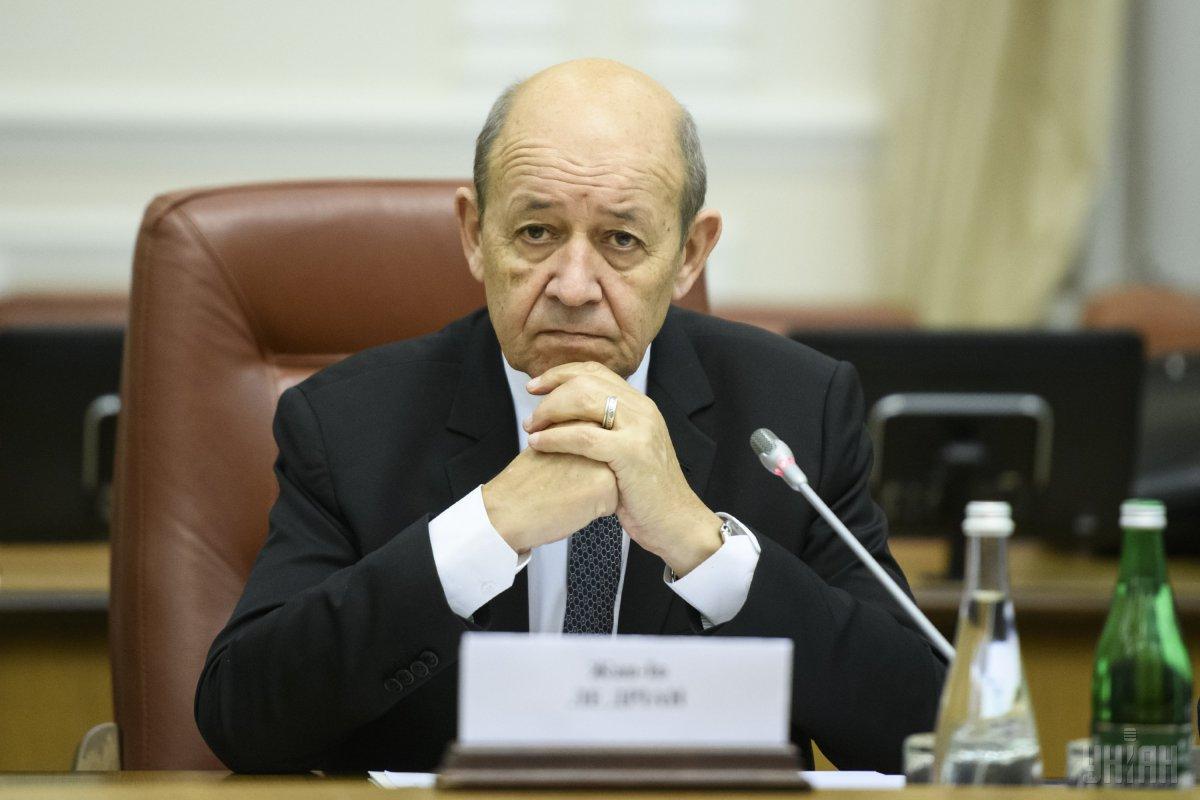 Photo from UNIAN
France's foreign and defense ministers are visiting Moscow on Monday, Sept 9.
It is the first such visit since 2014, seen as another effort by French President Emmanuel Macron to refresh relations with Russia, following Russian President Vladimir Putin's Aug 19 trip to France ahead of the G7 meeting, according to Bloomberg.
"We're not going to Moscow to lift the sanctions," French Foreign Affairs Minister Jean-Yves Le Drian said in an interview with CNews television and Europe 1 radio on Sunday. He said there needs to be progress toward "stabilization in Ukraine, then sanctions could progressively be revised, but we're not there."
Annual meetings between French and Russian defense and foreign ministers were suspended after Russia illegally annexed Crimea and sparked the war in eastern Ukraine, leading to rounds of sanctions from the European Union.
Read alsoZelensky, Putin discuss further steps regarding Donbas
Macron has criticized Russia's cybermeddling in foreign elections and its crackdown on domestic opposition, but at the same time he and his aides have argued that working with Russia is essential to solving a slew of foreign policy crises from Syria to Libya to Iran.
The London-based Royal Institute of International Affairs said in a Sept 5 report that "there is no world leader with a more contradictory attitude toward Russia than Emmanuel Macron."
The French ministers' trip comes days after Russia and Ukraine agreed on an exchange of prisoners that Le Drian said showed "the willingness to renew dialog" between the bitter adversaries. "The conflict in Ukraine will be at the heart of the agenda in the meeting of the cooperation council that I will attend in Moscow," Le Drian said.
In the CNews interview on Sunday Le Drian called for Russia to remove mines and heavy weapons in the annexed areas, and for Ukraine to start institutional reforms agreed in the Minsk peace deal.
Read alsoU.S. calls on Russia to release all unjustly imprisoned Ukrainians
French Defense Minister Florence Parly met her U.S. counterpart Mark Esper in Paris Saturday and said that "we exchanged in full transparency on the opening the president of the Republic wants to pursue with Russia."
Esper responded that "Russia needs to change its behavior," listing its invasions of Georgia and Crimea, the intimidation of Baltic nations, and its cyber attacks. "Our aim would be to try to get them on a better path."