Hollande and Poroshenko to meet in Paris on April 22
French President Francois Hollande will meet with the President of Ukraine Petro Poroshenko next week to discuss the situation in the Donbas, the French president said during a visit to Bern, Switzerland, according to French newspaper Le Figaro.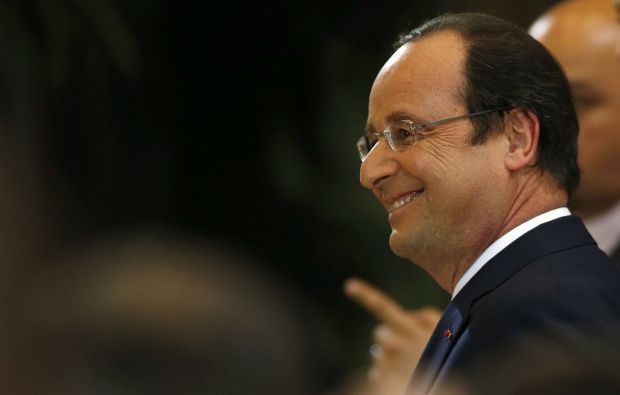 REUTERS
Hollande did not specify when the Ukrainian President would arrive in Paris, but, according to the French newspaper, the meeting has been scheduled for Wednesday, April 22.
According to Hollande, the meeting will focus mainly on discussing the implementation of the Minsk agreement.
In addition, the French President said that prior to his meeting with Poroshenko, he would also meet with German Chancellor Angela Merkel.
"In the next few days I will probably meet with Mrs. Merkel, to ensure that we can implement the Minsk agreement and ensure its observance in full", Hollande said.
The ceasefire between the warring sides in the Donbas – the key point of the Minsk agreements – has come under increasing strain in recent days with a rise in the number of violations, and has never been fully implemented.
Even after it was supposed to have come into effect on February 15, Russian-backed militants launched a major operation to take the government-held town of Debaltseve – a strategic rail hub.
Ukrainian troops withdrew from the town on February 18. Since then, there have been regular breaches of the ceasefire, with the OSCE reporting that both sides continue to use heavy weapons in attacks.
Under another provision of the Minsk accords, heavy weapons were supposed to have been pulled back from the front line between the two sides. However, the OSCE has reported some weapons being missing from their storage sites, and has complained that it is not being given unfettered access to the conflict zone in order to monitor the observance of Minsk agreement terms.
If you see a spelling error on our site, select it and press Ctrl+Enter