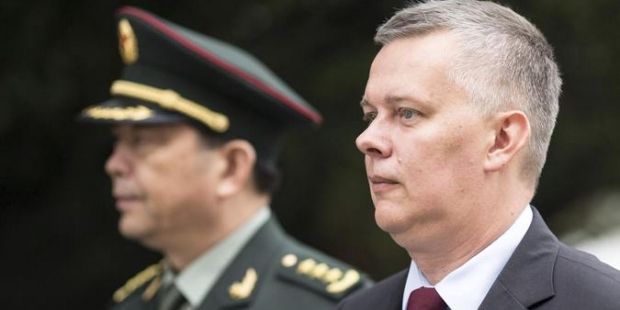 REUTERS
"We want to hold the first exercises in the autumn of this year," he said.
"The parties agree technical aspects in establishing of this structure. Poland is ready to take troops from Ukraine and Lithuania," Siemoniak said.
"The management team will be based in the Polish city of Lublin, while the military units that will be included in its structure will be based on the territories of their countries."
According to Siemoniak, Kosovo is one of the countries where the military of this brigade will be able to go under a peacekeeping mission.
"Today, Polish President Bronislaw Komorowski will visit the base of the management team in Lublin. Over the last few months the work on the establishment of a joint Ukrainian-Polish-Lithuanian unit has significantly increased," he said.
As UNIAN reported earlier, in late March, the Polish Ministry of Defense reported that in April it planned to sign a technical agreement to establish a joint team, which would finally determine the structure of the unit. Thereafter, the parties will have 18 months to prepare for the full operational readiness of the brigade.
According to preliminary data, the management unit will consist of 100 soldiers and military employees, including 18 Ukrainian citizens, and five citizens of Lithuania.
As reported earlier, during the last visit of Ukrainian President Petro Poroshenko in Poland in December last year, the parties agreed to accelerate the creation of UkrPolLitBrig, which had to start functioning in the first quarter of 2015.
The representatives of the Polish authorities claimed that the military of this group would not take part in the fighting in the east of Ukraine and would help the Ukrainian army to bring it into compliance with the standards of the armed forces of Western countries.
A framework agreement on the establishment of a joint military brigade was signed in September 2014. It was reported then that it should start functioning by the end of 2016.