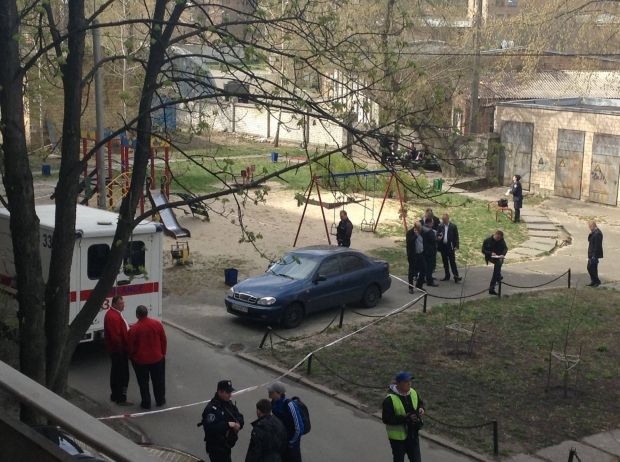 Photo from Anna Demid's Facebook page
"Oles Buzyna has just been killed... Right in the yard near the house. Everyone heard the shots," Demid said.
At the same time, the Department of Public Relations Research Affairs of Ukraine in Kyiv told an UNIAN correspondent that the journalist was killed at about 1320 in the Shevchenko district of Kyiv on Dehtiarivska Street, near the house where he lived.
According to witnesses, Buzyna was shot by one of two unknown men from a car.
An investigative team is working at the crime scene.
The killing of the journalist was also confirmed by advisor to the Interior Ministry Anton Herashchenko on his Facebook page.
"The famous journalist Oles Buzyna has just been killed on Dehtiarivska Street near the house No. 58 from a dark blue Ford Focus car. The license plates on the car were Latvian or Belarussian, but not Ukrainian," he said.