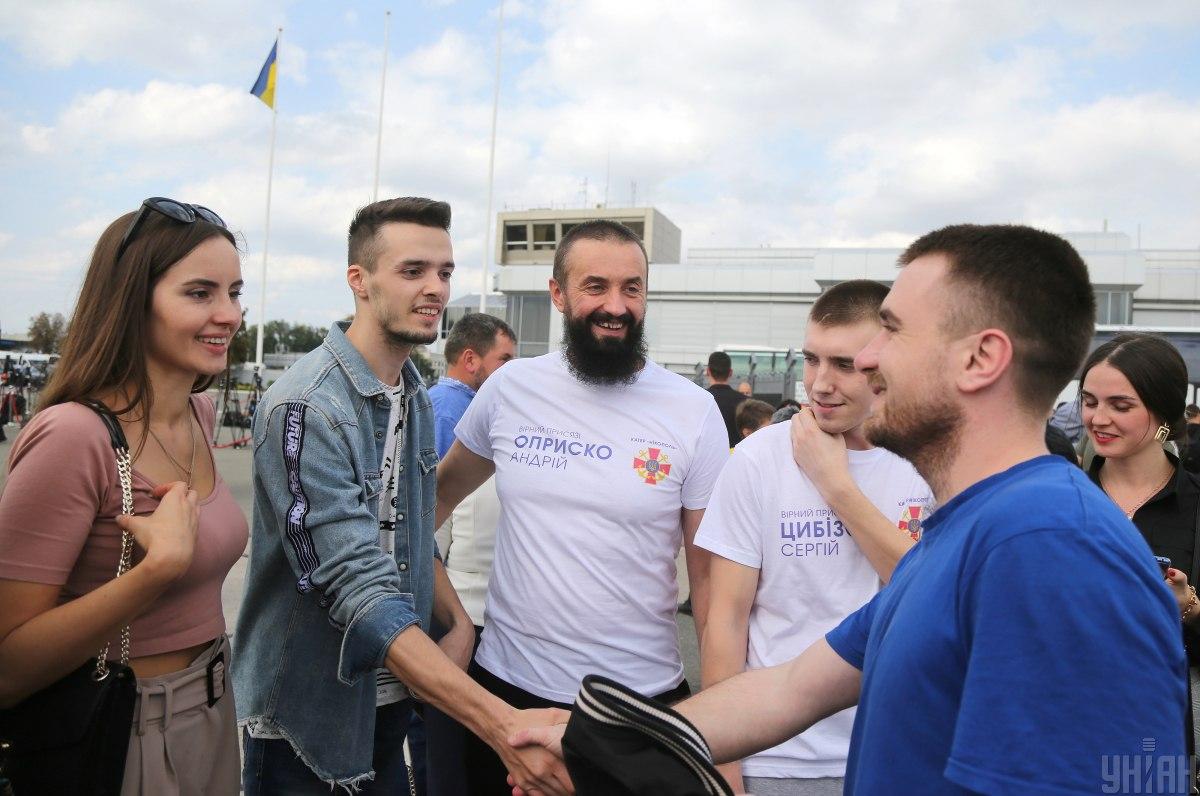 Photo from UNIAN
Commissioner of the Verkhovna Rada for Human Rights Liudmyla Denisova has named the conditions under which the release of Ukrainian prisoners was made possible place.
"They are free citizens on the territory of Ukraine. We have three such positions: 10 political prisoners were pardoned by the president of Russia, another one, Mr. Bekirov, was released on personal recognizance, and 24 sailors were released on personal recognizance of myself, as a person who is considered trustworthy under Article 103 of the Code of Criminal Procedure of the Russian Federation," she said during a morning TV show "Snidanok z 1+1," answering a question about the legal status in Ukraine of 11 former political prisoners and 24 sailors and what was the subject of agreements with the Russian Federation.
Speaking about Russia's preliminary investigation into Ukrainian sailors, Denisova said it was underway, and that the lawyers were studying the case file.
"That's because according to the award of the International Tribunal for the Law of the Sea... Article 119 provides that the court does not consider it necessary to demand from Russia to suspend criminal prosecution of 24 detained Ukrainian military sailors," she said.
Read alsoAnother prisoner swap may take place this year – Ukrainian ombudsperson
As UNIAN reported earlier, 24 Ukrainian POW sailors captured by Russian special forces near the Kerch Strait in November 2018, and 11 political prisoners were returned by Russia to Ukraine as part of prisoner exchange on Sept 7. The political prisoners include Roman Sushchenko, Oleh Sentsov, Oleksandr Kolchenko, Volodymyr Balukh, Stanislav Klykh, Mykola Karpyuk, Oleksiy Syzonovych, Pavlo Hryb, Edem Bekirov, Yevhen Panov, and Artur Panov.
Meanwhile, 35 people were transferred to Russia. All of them were convicted or being tried on various charges.