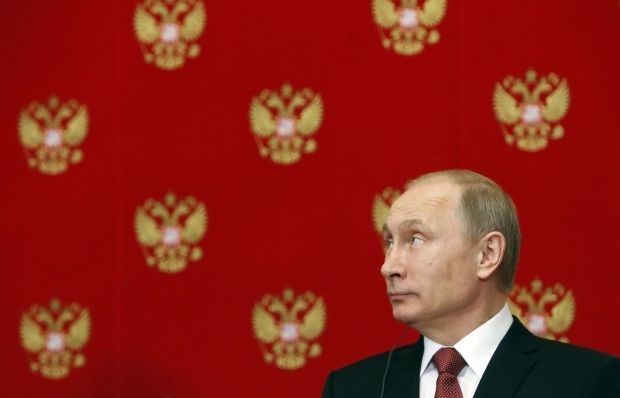 REUTERS
"I think that it is impossible," Putin said, answering a question from a resident of the Russian border town of Gukovo about whether there is a possibility of war.
According to Putin, there were some excesses when Ukrainian shells reached the Russian territory.
"But in this case, I think that we may call them accidents, but not attempts to damage our citizens and infrastructure from the neighboring territory," Putin said.
Putin also again denied there were any Russian soldiers in Ukraine.
Several Ukrainian and international media outlets have reported the presence of Russian regular troops in Ukraine, and some Russian media have published interviews with them.
Putin last year denied that Russian troops had been present during the annexation of Crimea in March 2014, but he later admitted that they had in fact been there.